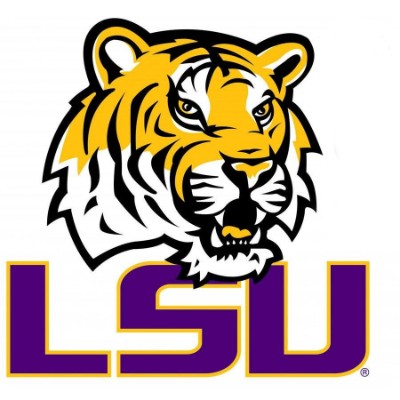 St. Bonaventure and LSU both played in their conference tournament championship games on Selection Sunday. The Bonnies had a mostly convincing win against VCU, while the Tigers lost in a back-and-forth game to Alabama. Coming out of the bigger conference in an 8-9 matchup, LSU opened as a slight favorite.
In addition to coming from vastly different conferences, these teams are almost opposite in the way they play. LSU is all about offense, ranking fifth in the country in terms of efficiency, while playing at a high tempo. St. Bonaventure has the 17th-most efficient defense in the country and is one of the slowest-paced teams.
LSU knows how to play slower, defensive teams, so this won't be anything new. They already beat the likes of Ole Miss and Tennessee in the SEC, though they also fell to Saint Louis 85-81 earlier in the season. Saint Louis split the season series with St. Bonaventure, though the Bonnies won the A10 tournament matchup by 18 points.
The main advantage for LSU is that it has more NBA talent and guys who could dominate a matchup. Cameron Thomas averages 22.6 points per game and has the talent to drop 30 points on anyone.
As a 6-4 freshman, it was rare when he didn't hit close to 20 points. No matter what happens in this game, he'll get his buckets even against what has been a good Bonnies defense.
The other part is that Thomas is surrounded by a slew of guys who can also fill the stat sheet. Trendon Watford is a do-it-all forward, averaging 16.7 points, 7.4 boards and 3.0 assists per game. Ja'Vonte Smart runs the show, but he's also averaging 15.9 points per game, while making more than 40% of his threes.
Darius Days fills in everything else with 11.7 points and 7.9 boards per game. More often than not, those four guys is all LSU needs to win. No one else on the team averages more than four points per game and while someone like Josh LeBlanc or Eric Gaines could have a good outing, it's usually not required.
The Bonnies have a good defense, but having the best two-point defense in the A10 doesn't compare to playing a team like LSU. It doesn't help that the Bonnies also played just two non-conference games this season, so it's hard to get a good read on just how good their defense is.
No matter what, the Bonnies will have to score against one of the worst defenses in the SEC. The main reason LSU wasn't given a higher seed is because its defense is always in play to allow more than 80 points. The Tigers don't rebound well, don't force turnovers and ranked 11th in the SEC in terms of two-point defense.
The Bonnies aren't an efficient two-point shooting team, but that's where they attack the most and they also grab a ton of offensive boards. Similar to LSU, St. Bonaventure has its starters and then everyone else.
Five guys average more than 32 minutes per game with point guard Kyle Lofton being the most potent at 14.6 points, 3.6 boards and 5.5 assists per game. Only one of their starters is taller than 6-5, so if Osun Osunniyi gets into foul trouble, it'll mean more time for Jalen Shaw, who doesn't average more than six minutes per game.
The good news for the Bonnies is that LSU isn't a team that has a true big man and constantly attacks in the paint. Outside of Lofton, all five of Bonaventure's starters average at least 10 points per game. Jaren Holmes and Dominick Welch both shoot it close to 40% from three, while Jalen Adaway is a 6-5 power forward who relies a lot on offensive rebounding.
Lofton is a good player for the Bonnies, but they don't really have anyone to match up with Thomas on a shot-for-shot basis.
The Tigers also have a touch more size, which could help their rebounding numbers, one of the few advantages the Bonnies have. St. Bonaventure has a good team, but it will need to keep up on the scoreboard and while that was possible in the A10, it may not be against a high-talent team like LSU.
Here are the score predictions from our model
St. Bonaventure          144.0          68   NEUTRAL 
L.S.U.                    -1.5          73 

using full season data


  
St. Bonaventure          144.0          68   NEUTRAL 
L.S.U.                    -1.5          71 

using last 4 games


  
St. Bonaventure          144.0          69   NEUTRAL 
L.S.U.                    -1.5          66 

using last 7 games