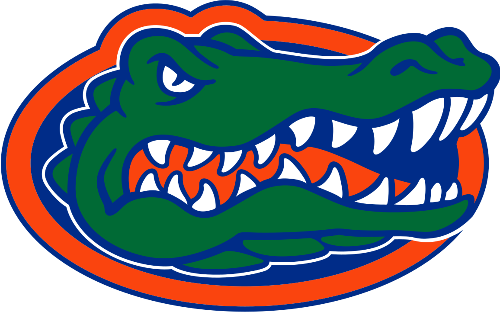 It hasn't been a pretty last few weeks for Virginia Tech or Florida, and both will hope to start over in the NCAA tournament, as they open things Friday. The spread opened with the Gators being a slight -1 point favorite, as neither team has a noticeable edge on either end of the court.
Florida's futures were looking up in February, coming off back-to-back road wins against Auburn and Kentucky to go with a prior road win at West Virginia. However, they couldn't figure out Tennessee in two matchups, and that led to three losses in four games to close the season.
Tech Just 3 Games Since Feb 6
As for Virginia Tech, it was more of a COVID-19 pause that took away any hype from earlier in the season when they beat Villanova and Clemson. They've played just three games since Feb. 6 and two of them were losses to NCAA tournament teams (GT, UNC).
Their styles are somewhat contrasting, as Virginia Tech plays a little slower and focuses on defense, while Florida plays quicker and has a better offense. The problem in this game for the Gators could be in the paint, where they haven't fully recovered since Keyontae Johnson went down.
They're one of the worst defensive rebounding teams in the country and they foul a lot, while not drawing many fouls themselves. Neither of those are recipes for success.
That advantage goes to the Hokies, who rely heavily on their frontcourt, as Keve Aluma averages 15.6 points and 8.0 boards per game, alongside Justyn Mutts at 9.6 points and 6.5 boards.
Aluma's ability to stretch the court could be problem-some for Florida big man Colin Castleton, who is more about clogging the paint and stopping easy buckets, which he isn't overly effective at.
Otherwise, VT also has Tyrece Radford, who helps a lot on rebounds, averaging 6.1 per game, while also scoring at least 15 points in four of the last six games.
Those three have been the catalyst for the Hokies in most of their big wins this season, and Nahiem Alleyne is a pure shooter, who can catch fire at any moment. Otherwise, production is limited since Wabissa Bede is mainly there to play defense and run point.
Tre Mann Leads Gators
Down the stretch, the Gators have been more of a one-player team behind Tre Mann, who is averaging 16 points, 5.7 boards and 3.4 assists per game. He usually gets his points, but no one else on the team consistently scores.
Castleton, Tyree Appleby and Noah Locke all average double figures, but none of them are consistent scorers outside of maybe Appleby, who has seen more time as the season's moved along. In the recent loss to Tennessee, only Mann and Appleby scored more than six points.
Unfortunately, Virginia Tech's defense rates similarly to Tennessee's as it's first in the ACC in terms of efficiency. It's usually best to bet on defense in the NCAA tournament, especially when the more offensive team doesn't have consistent scoring.
Mann will do his thing, but assuming he doesn't go for 30-plus points, a couple others will need to step up for the Gators. The lack of shooting will eventually hurt the Hokies, but in a matchup in which they should win inside the paint, that may not matter.
Here are the score predictions from our model
Virginia Tech             -1.0          64   NEUTRAL 
Florida                  135.0          71

 using full season data


  
Virginia Tech             -1.0          62   NEUTRAL 
Florida                  135.0          61 

using last 4 games data


  
Virginia Tech             -1.0          62   NEUTRAL 
Florida                  135.0          64 

using last 7 games data