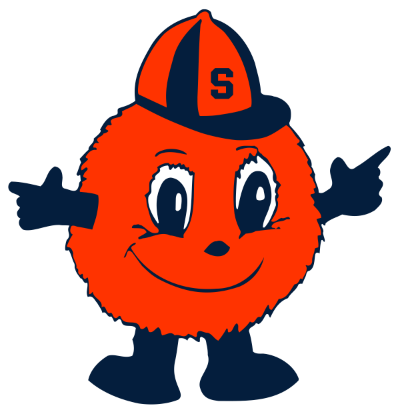 Houston is favored against Syracuse in this Sweet 16 matchup, but similar to some of the other games, those numbers are built off a full season of work. Syracuse was one of the last teams in the field, but it's not playing like that. Still, the Cougars opened as around -6 point favorites with an over/under of 139.5. 
It's another classic Sweet 16 run for the Orange backed by lanky players who excel in Jim Boeheim's zone. The Orange carved through San Diego State and then almost led the entire way against West Virginia. When they're hitting shots and the zone is eating up teams who don't grab offensive boards, that's sometimes enough in the NCAA tournament.
The Cougars are a better seed, but they probably should've lost to Rutgers last game and are lucky to be in this spot. Their court leader DeJon Jarreau is playing through a hip injury, but after a couple extra days of rest, he should be feeling a little better.
There are two things that stand out between these teams. Houston is the No. 2 team in the country in offensive rebounding and it ranks No. 1 in terms of effective field-goal percentage allowed.
Some of that is due to playing in a weaker conference, but those are two areas the Cougars are usually good at on an annual basis. Of note, WVU was a top-10 team in offensive rebounding, yet its 19 offensive boards still weren't enough because it went 15-of-44 from inside the arc last round.
The path is pretty clear for the Cougars. If they make a few threes and then grab the offensive board for ones they miss, they'll be in a good spot to win. Quentin Grimes, a Kansas transfer, has been deadly this season, shooting better than 41% from deep, averaging 18.1 points and six boards per game.
Marcus Sasser (13.3 ppg) and Jarreau can shoot as well, but neither are as efficient. The health of Jarreau is the most important part for this team, as he's averaging 10.9 points, 5.3 boards and 4.1 assists per game.
In addition to setting up teammates around the perimeter, he's a threat to dribble through the zone due to his quickness and size. Otherwise, Houston has a slew of bigs to grab rebounds, as Justin Gorham, Fabian White and Brison Gresham are all above average in that aspect.
If Houston does those things offensively, it'll take another big effort from Syracuse to pull off the upset. The Orange have been lights out shooting the ball and get another tough matchup.
At this point, it's hard to bet against Buddy Boeheim, who is on a ridiculous tear, hitting at least 25 points in each of the last four games, none of them being against bad defenses. Houston has a good defense, but given that shooting, the level of defense may not matter.
The question is if the players around him will continue to hit shots, as well. Joseph Girard, fifth on the team in scoring, hit four threes against WVU. Oddly, Alan Griffin has taken a backseat the last three games and has scored just six points total despite averaging 13.7 for the season.
Maybe not surprisingly, it's correlated with Syracuse's recent success because it's playing bigger with Robert Braswell seeing more time as a lanky forward who can hit threes alongside Quincy Guerrier. Throw in Marek Dolezaj and Syracuse is a bunch of long-armed guys who can shoot outside of maybe Girard, who comes in at 6-foot-1.
Houston has the recipe to win, but grabbing offensive boards isn't going to decide this game, as seen with WVU. If Boeheim and company continue to hit shots and do just enough defensively, that'll be enough to keep things competitive and possibly pull off another upset as a double-digit seed.
Our Pick – Syracuse +6.5