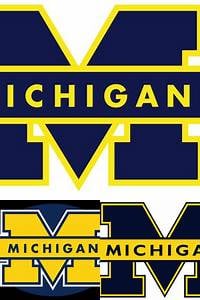 Florida State and Michigan met in the Elite 8 three years ago, but maybe the only thing to take away from that 58-54 Wolverines win is that it was a close game throughout. Otherwise, all but one of the players is different (MJ Walker) and Michigan has a different head coach. As the better seed, the Wolverines were early -2.5 point favorites with an over/under of 144.
Michigan would probably be a bigger favorite, but the absence of Isaiah Livers is still relevant. The Wolverines have played well without him, but the competition is only getting better. They still have one of the most-efficient offenses in the country, but Florida State has the best defense they'll have seen without Livers. 
Both teams rank well on each end of the court, so there isn't one noticeable edge for either team. FSU turns it over a ton, but Michigan doesn't care about forcing turnovers, as its goal is to limit good looks.
On the other end, FSU fouls a ton, but the only player who draws a lot of fouls is Hunter Dickinson on the block. Maybe the biggest stat is that the Seminoles best defensive trait is limiting two-point opportunities, as they ranked first in the ACC in that area.
Otherwise, FSU finished first offensively in the ACC and Michigan finished first in the Big Ten defensively in terms of efficiency, so that will be a fun matchup.
As with any Michigan game, the starting point is Dickinson in the post because if you can't stop him, you can't stop Michigan. Dickinson isn't putting up monster numbers like earlier in the season, but he's still a massive presence and something the Michigan offense usually plays through.
Balsa Koprivica is FSU's only regular player who is taller than 6-9, but Tanor Ngom could get more minutes than usual. If not, the Seminoles will likely lean on their overall size and double team Dickinson when needed.
The big thing for Koprivica is to not get into foul trouble because that's why he played 11 minutes against Colorado. If he can hold his ground, Dickinson and Koprivica should provide a good back-and-forth battle in the paint.
Elsewhere, the overall edge goes to Florida State unless Michigan's backups can again put in season-best performances in place of Livers. Brandon Johns and Chaundee Brown had two of their best games of the season against LSU, combining for 28 points and eight rebounds.
If they can do that the rest of the way, the Wolverines could be headed to the Final Four. Of course, it's easier said than done, as those two rarely put in good back-to-back games. For example, Brown had zero points against Texas Southern prior to dropping 21 points on LSU.
The other issue for Michigan is that FSU has length all over the court, something that caused Mike Smith problems against LSU.
If Smith struggles again, Michigan will not only need production from Johns and Brown, but also similar numbers from Franz Wagner and Eli Brooks after they combined for 36 points against LSU. Michigan's offense is a well-oiled machine, but the length of Florida State could be an issue. 
For FSU, RaiQuan Gray will likely be able to post up anyone who defends him, possibly Wagner and Johns. At 6-8, Gray's listed weight is five more pounds than the 7-1 Dickinson if that says anything.
Elsewhere, Scottie Barnes has yet to have a breakout in the tournament, totaling 10 points through two games. He's a 6-9 guard who Michigan doesn't have a great matchup for unless they put Wagner on him.
No matter the situation, Mike Smith will have to guard someone almost half a foot taller than him because MJ Walker, Anthony Polite, Malik Osborne and RayQuan Evans are all at least 6-4.
These teams are both balanced, but Michigan has been the better, more consistent group this season. The absence of Livers could show up in this game, but the Seminoles will still need to score consistently, something LSU couldn't do in the second half.
And if Michigan can't get the same balanced production it had against LSU, it'll likely be in a hole. Between two balanced groups with solid defenses, betting against the team without one of their best players makes sense, but then you have to hope Michigan's bench players fall back to earth. If they don't, the Wolverines could be headed to the next round.
Our Pick – Florida State +2.5