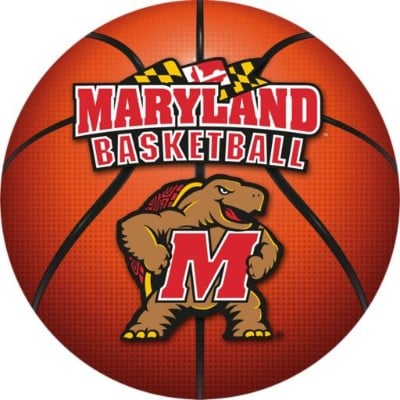 This will probably be one of the uglier games of the first round because both Maryland and UConn play at a slower pace and have defenses that rank in the top 30 in the country in terms of adjusted efficiency. The Huskies are slight favorites, mostly because of their record with James Bouknight, one of the best players in the country.
Overall, UConn probably rates closer to a 10-seed, but with Bouknight, they were 11-3 with those three losses against Creighton (x2) and Villanova. The Big East didn't have a great season, but UConn's last six wins came by double digits, and they also beat USC (6-seed) earlier in the season. 
As for Maryland, they've had some injury issues and come into this game having lost three of four, two of those against Northwestern and Penn State.
The Terrapins are a good, all-around team that can be competitive with almost everyone, which is why they won on the road at Illinois and Wisconsin, but they had 13 losses for a reason. They like keeping things ugly and at some point, that's not enough to win consistently.
The problem for Maryland is that UConn topped the Big East in defensive efficiency, something that won't help an already inconsistent offense. The Huskies foul a lot, but the Terps aren't really a team that relies on drawing fouls.
That's because they don't have a true big with Donta Scott, Jairus Hamilton and Galin Smith all splitting time at the five, none of them over 6-9. That's the main reason they're one of the worst offensive rebounding teams in the country, so if the shots aren't falling, they're not going to win.
The Terps are built around four players with Aaron Wiggins maybe being the most lethal as an NBA prospect, averaging 14.0 points and 5.9 boards per game. Big man Donta Scott is actually the team's best three-point shooter, while Eric Ayala leads the team in scoring at 14.9 points per contest.
Darryl Morsell can score when needed, but he's the Big Ten Defensive Player of the Year and his main role in this game will be to stop Bouknight.
Maryland has the kind of offense that UConn has suffocated throughout the season. The Huskies clog the lane with a number of big guys, namely Adama Sanogo and Isaiah Whaley, while a bunch of athletic guards do the rest. It wouldn't be surprising if Maryland failed to score 60 points in this matchup, something it's done a few times this season.
Even though Morsell is a great defender, Bouknight seems to always get his points, averaging 19 per game with 5.7 rebounds. But if for some reason he can't score, R.J. Cole usually steps in and does the rest, mainly because he had to take over when Bouknight was injured earlier in the season. Maryland will likely double team guys like Sanogo and Whaley down low, but if that doesn't work, there isn't really a road to them winning.
In the recent loss to Creighton, Bouknight and Cole combined for just 19 points, but Sanogo and Whaley still made the game within reach, combining for 26. The Huskies have other relevant players like Tyrese Martin, Tyler Polley and Andre Jackson, but those four are why they'll advance.
This game will be ugly, there's no way around it unless both teams catch fire for some reason. It'll probably be similar to UConn's last game against Creighton and Maryland's games against Penn State. If you don't want to take either side, the under may be the best route, though it's already been bet down since opening.
For a score prediction for this game and all of the other games today, click here.