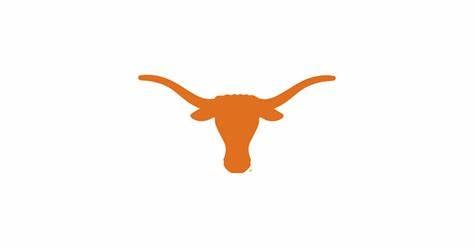 Not many will be giving Abilene Christian a chance in their brackets, but this game has a chance of being more competitive than most think. That's seen in the odds as Texas is the only 3-seed that isn't favored by double digits.
The main reason is because Abilene Christian plays a frantic style of basketball with the highest defensive turnover percentage in the country. They love to press and play tight, and if you aren't ready, that will cause problems, which is why they kept things fairly close against Texas Tech and Arkansas earlier this season.
The most relevant stat for Texas may be that it's below average at turning the ball over, ranking sixth in the Big 12 in turnover percentage. If that brews up, anything could happen in this game. The difference for them compared to Southland teams is that they have tons of talent and experience.
The Longhorns have a perfect team that could be built for a March Madness run, assuming all goes right for them. Andrew Jones, Matt Coleman and Courtney Ramey all turn it over more than two times per game, but they also combine for more than 10 assists and 40 points per game.
Unless the Longhorns really lose control of this game, their overall talent should overcome a few turnovers. 
The other part is that they have a deep frontcourt. Jericho Sims, a senior, has seemingly come out of nowhere the last couple weeks, supplying 15 points and 10 boards per game over the last four. Throw in fellow big men Greg Brown and Kai Jones, along with sharpshooter Jase Febres off the bench, and it's easy to see why Texas should advance in this tournament. 
Abilene Christian has a slew of great defensive numbers, but it also fouls a ton because of its pressure. Texas's three guards all shoot better than 80% from the free throw line, which isn't a great recipe for an upset.
Abilene played a depleted Texas Tech squad earlier in the season and while they battled, they still lost 51-44, as Tech made a ridiculous 25 of 37 free throws. It was a similar script against Arkansas, which made 24 of 30 free throws in an 85-72 win.
To have a chance, the Wildcats will need to keep up on the offensive end. The issue is that leading scorer Kolton Kohl won't have the same height advantage he's had in the Southland Conference.
Texas has plenty of size to deal with the seven-foot Kohl, who barely plays 20 minutes per game. Texas also has the athleticism to deal with the stretch four, Joe Pleasant, who shoots close to 50% from deep. Because of their style of play, Abilene rotates a ton and no one on the team averages more than 30 minutes per game.
That makes them hard to prep for, but that also means they don't have one guy who will get the call when the game is on the line. Abilene Christian may have enough to make things competitive if Texas can't hold onto the ball, but if that doesn't work, there aren't many other openings for them to pull off an upset. 
It doesn't help that Shaka Smart is plenty familiar with high-pressure basketball from his time at VCU, as well as playing against West Virginia over the years. The Wildcats could be competitive, but the Longhorns are a skilled team from top to bottom that should be ready for this matchup.
For a score prediction for this game and all of the other games today, click here.