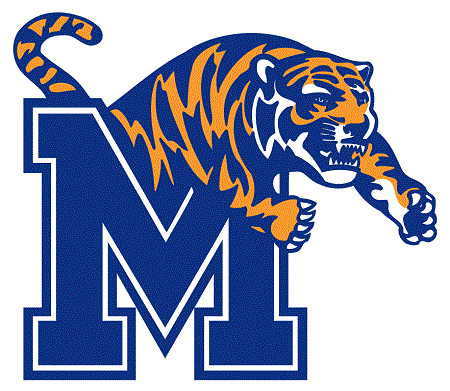 The AAC is on national TV on Friday and the matchup couldn't be better, at least in terms of records. Memphis and Cincinnati lead their respective divisions with the result of this matchup affecting the conference title game.
If Memphis wins, these teams will rematch and if it losses, Cincinnati will likely play Navy. At home, the Tigers opened as -10 point favorites.
This spread is interesting considering Cincinnati is the team that is already guaranteed to be in the AAC title game. A lot of that is due to schedule and a down year from UCF, who is usually leading the division.
As for Cincy, they've barely beaten USF and Temple the last two weeks which is why the spread of this game is more than a touchdown.
The Tigers have had some close wins like against Tulsa and SMU, but they've also destroyed Houston and USF the last two games on the road.
The question is how Cincy's defense holds up because that's the main reason it's in this spot, allowing less than 20 points per game. It isn't overly great against the run or pass and already gave up 43 points to East Carolina, but it's done enough to get a 10-1 record.
Meanwhile, Memphis has scored at least 42 points in its last five games behind a balanced attack. Quarterback Brady White is carving up the conference and even though he threw two picks last game, they still scored 49 points.
He's averaging 10.1 yards per attempt for 30 touchdowns and seven interceptions with receiver Damonte Coxie getting most of the work. Running back Kenneth Gainwell has been a workhorse with 1,294 rushing yards and 12 touchdowns, as well as 38 receptions for 472 yards.
Cincy is allowing a solid 3.5 yards per carry and we'll get to see how much of that is because of an easy AAC schedule.
On the other side of the ball, the Tigers have their issues, allowing 4.1 yards per carry and 166.5 rushing yards per contest. That rush defense is where Cincy will attack from the start and may be the reason it covers, if not win outright.
Running backs Michael Warren and Gerrid Doaks will get tons of work no matter how well it's working. Warren is averaging a mediocre 4.8 yards per carry, yet is being fed the ball around 20 times every game.
Quarterback Desmond Ridder is also better on the ground with 432 rushing yards, while he's completing 56.2% of his passes on 6.9 yards per attempt.
That lack of explosiveness is a reason a lot of people will be betting on Memphis, who could rack up 40 points in a half if things are working, while Cincinnati is a little more methodical and relies on the run.
The under is 5-1 in Cincinnati's last six road games against a team with a winning home record, while the over has hit in Memphis's last four on field turf. These teams last played in 2016 and the Bearcats are 6-2 ATS in the last eight meetings.
Our Pick – Cincinnati +11