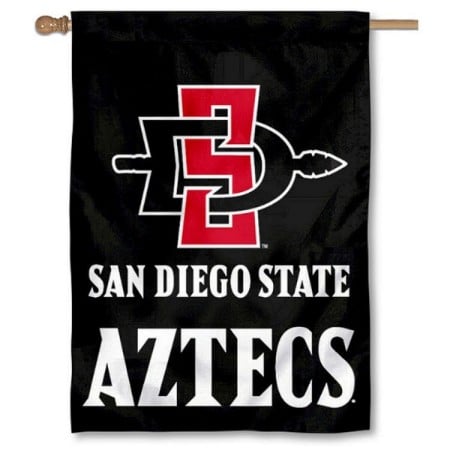 San Diego State is still favored to win the MWC West, but it can't screw up any more golden opportunities for wins after losing at home to Nevada last weekend. The Aztecs opened as just -1.5 point favorites against Fresno State for Friday night's big MWC matchup.
Fresno State isn't as good as a season ago, yet is still a minimal underdog in this matchup. There's little reason to compare last year's matchup because Fresno's defense isn't at nearly the same level, allowing 422 yards and 32.4 points per game.
The Bulldogs have a losing record because their defense can't stop anyone, most recently giving up 37 points to Utah State.
Sure, SDSU put up just 13 points against an equally bad Nevada defense last weekend, but Fresno is allowing 20 more rushing yards per contest and that's where the home team will attack.
The problem for the Aztecs is that the ground game isn't working this year as they're averaging 3.3 yards per carry and top running back Juwan Washington had 18 yards on 12 carries last week.
Normally a dominant group, nothing is working behind this offensive line and will be hard to back even against a bad defense. Quarterback Ryan Agnew is as sub par as it gets, throwing one touchdowns in his last three games to go with 6.4 yards per attempt on the season.
Fresno State doesn't have a good defense, but neither did Nevada and that didn't matter last week.
The reason San Diego State still leads the division is that its defense is allowing 65.3 rushing yards and 14.1 points per contest. For the most part, that's been enough against the MWC, but a bad offense caught up to them last game and it could easily happen again.
The Bulldogs don't have an elite offense, but they've been scoring with at least 30 points in each of their last four games. Quarterback Jorge Reyna has been slightly better than Agnew, averaging 7.5 yards per attempt, though he also has one touchdown in the last three games.
The difference is that Fresno is running the ball better. In addition to Reyna rushing for 262 yards, top running back Ronnie Rivers has more than 350 yards and seven touchdowns in the last three games.
Then again, that's what SDSU stops best, limiting opponents to just 2.4 yards per carry. If Rivers can't get going, it's a wonder how the Aztecs will move the ball because it's not like Reyna has an elite arm.
It's usually better to take the better defense at home if the teams are even, though that didn't work out for SDSU backers last game.
The over has hit in Fresno State's last five games, while San Diego State is 1-8 ATS in its last nine home games (the lone cover was by half a point against Wyoming a month ago). The under has hit in the last six meetings between these schools and the Bulldogs are 6-2 ATS in the last eight.
Predicted Score – San Diego St 24 Fresno St 21