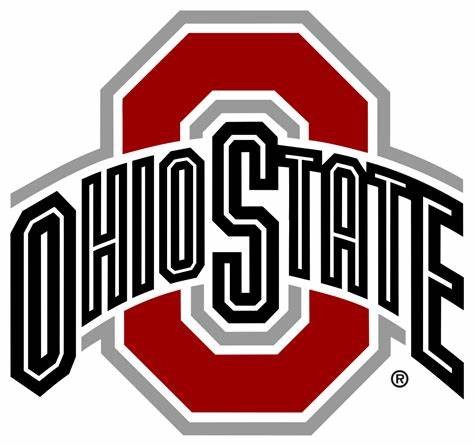 Maybe unsurprisingly, the Ohio State and Rutgers spread is the biggest one in conference history. Despite playing on the road, the Buckeyes were -52.5 point favorites with an over/under of 61.5 early in the week.
The spread is this big because Ohio State is beating up all of the weaker opponents it has faced by more than 40 and often 50 points. Last week, it won 73-14 against Maryland despite Justin Fields sitting the entire second half.
OSU has won its three road Big Ten games all by at least 41 points. It won 52-3 at Northwestern, 48-7 at Nebraska and 51-10 at Indiana.
On the other end of that, Rutgers has already lost at home 42-7 to Minnesota and 48-7 to Maryland. Plus, the Bucks have covered the last five meetings, winning them all by at least 39 points. The last three have a combined 166-3 score line. 
The Buckeyes are scoring on almost every possession because they can do it all. Fields is averaging 8.8 yards per attempt with 27 touchdowns and one interception, but a lot of that success is due to a dominant ground game which is averaging 6.2 yards per carry.
Fields has ran for 10 additional touchdowns, while J.K. Dobbins is at 1,200 yards on 7.2 yards per carry and backup Master Teague III has 699 yards on 6.7 yards per carry. The Bucks could be up 50-0 at half time and still score because their backups are all high-level recruits and that's what happened last week against Maryland.
It's not any better on the other side where Ohio State is allowing 2.5 yards per carry and 8.6 points per game. It doesn't matter if Chase Young is playing because Rutgers has yet to score more than 10 points in a Big Ten matchup.
The Scarlet Knights are on their third quarterback of the season and Johnny Langan attempted just 10 passes last game against Illinois. The three quarterbacks have a combined six touchdowns and 12 interceptions.
They've been better running the ball behind Isaih Pacheco, who has 541 yards on 4.4 ypc, but they're averaging 3.5 yards per carry as a team and that includes them going for big numbers against UMass and Liberty. Given the dominance of the OSU defense, it'd be a surprise if Rutgers found the end zone.
The spread is ridiculously high, but there won't be many people who want to put money on Rutgers. It may be better to take a first-half bet if you like Ohio State, but as seen last week, the offense will still score with Chris Chugunov under center. 
Ohio State has covered its last eight conference games, while Rutgers has failed to cover its last six in the Big Ten. As mentioned earlier, the Bucks have covered the last five meetings with the highest of those spreads being 39 points in 2016.
Our Pick – Ohio State over 61