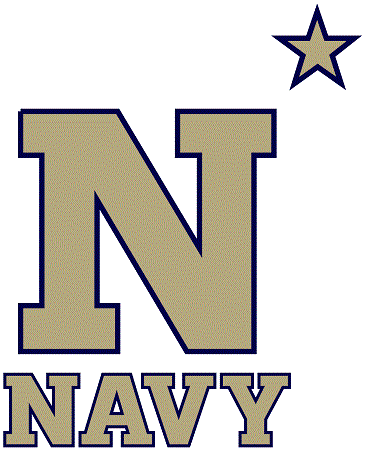 The AAC West will be decided in the next couple weeks with this game going a long way for each team. The problem for SMU and Navy is that they both lost to Memphis, which means whoever wins this matchup, still needs Memphis to lose. The Midshipmen were -3.5 point home favorites with an over/under of 67 as of Wednesday.
Navy is coming off a bad loss to Notre Dame, but returns home where it's undefeated. That being the case, it hasn't had a ton of competition at home and barely beat Tulane a month ago. SMU has already shown it can compete on the road, beating the likes of TCU and Houston, as well as coming within six points at Memphis a couple weeks ago.
Both of these teams were worse in terms of records last season, but they still battled to overtime with the Mustangs winning at home 31-30. It wouldn't be surprising if this game went a similar way because both defenses are lacking.
SMU's defense has been a tad worse, allowing 425 yards and 32.7 points per game, though its run defense has been acceptable, giving up 3.5 yards per carry.
The question is if that run defense carries over against the triple-option because it didn't last year when Navy ran for 349 yards in this matchup. The Mids have been running over everyone and that includes going for 271 yards against Notre Dame last week.
Quarterback Malcolm Perry leads the way with 1,159 rushing yards and 16 touchdowns on 6.4 yards per carry. Behind him, a number of other guys will receive carries with Nelson Smith and Jamale Carothers at the top of the list.
The triple-option has had success against everyone and there's no reason SMU will be any different. The Mids will try and control the clock because their defense has had issues against better teams, which is why they fell apart against the Irish.
Navy has better defensive numbers, allowing 3.2 yards per carry and 21.9 points per game, but it just gave up 52 points to Notre Dame and has already struggled against Tulane and Memphis, fellow AAC teams with somewhat balanced offenses.
That's exactly what SMU brings to the table with quarterback Shane Buechele, who is averaging 8.2 yards per attempt for 28 touchdowns and eight interceptions. Navy's been slightly worse against the pass and that's perfect for Buechele having thrown for more than 400 yards in three of the last four games.
The Mustangs are fine with running the ball, as well, as running back Xavier Jones is averaging 5.4 yards per carry for 18 touchdowns. He couldn't get anything going at Memphis last road game so it's possible he can be limited against better run defenses.
Navy is playing at home and should move the ball plenty with Perry in the triple-option. That's enough to win, but it could still be a close game because SMU has been able to score on most defenses with a balanced offense.
The over is 7-0 in SMU's last seven on field turf and it's also 4-0 in each of these team's last four games against opponents with winning records. The over has hit in the last four meetings between these schools and the Midshipmen have covered five of the last six.
Our Pick – Navy -3.5