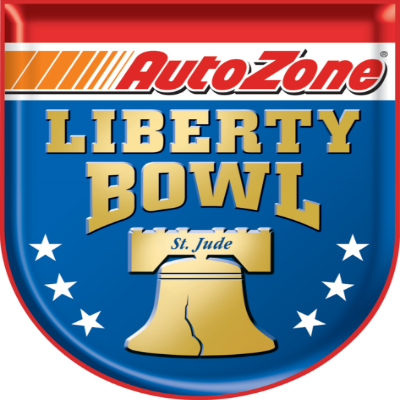 The AutoZone Liberty Bowl will feature West Virginia taking on late substitute Army in a game that will kick off at 4 pm est. on New Years Eve and holds plenty of intrigue. West Virginia is a -7 point favorite with a total of 42.
When the Liberty Bowl initially announced who would be playing in this game, it was Tennessee who was slated to be West Virginia's opponent. But the Vols had to bail due to COVID issues.
Army – The Team No One Wanted
Army was scheduled to play in the Independence Bowl against a yet to be determined opponent from the lame PAC-12. But that Bowl game was cancelled. Army, at 9-2, thought for sure they'd get invited to another Bowl on selection Sunday, but it wasn't to be.
Instead, Army sat back and watched as teams with losing records were invited to other Bowl games and when the smoke cleared, no Bowl for Army.
There was an outcry on social media and, well, the rest is history. Army steps in for Tennessee.
If you're looking for a motivational angle for the Black Knights, there it is. Army was the team no one wanted. The team no one thought worthy of a Bowl invite. You can be sure Army head coach Jeff Monken will remind his players of that right up until kickoff.
On Paper It Looks Low Scoring
On paper this looks like a good, low scoring affair. Our model has West Virginia winning by 3 to 5 points with no more than 31 points being scored in the game. But were not so sure of that.
The difference in schedule strength in this one is glaring. You can't begin to compare the two. The West Virginia Dance card included teams like Iowa State, Texas and Oklahoma State.
Playing a weak schedule isn't reason enough to doubt a team. If a team obliterates a weak schedule, well, maybe they are that good. But that didn't happen here. In fact, Army's two losses came against the two best teams they played, Cincinnati and Tulane. They lost to one by 14 and the other by 26.
The only other teams Army played with a pulse were Georgia State and Air Force. Those games were decided by 1 and 3 points.
Our Pick
Rather than offer a side selection in this one we're going look at the total. Now, on paper, this is an under all the way. West Virginia didn't exactly light up scoreboards on the road this year. Army runs the option. Defenses on both teams are stout.
But the posted total is very low. A few days before the game I see 41.5's and even a 41 on the board.
Consider this. Army, in it's last 3 Bowl games has scored 70, 42 and 38 points. That's just Army, not their opponents. Army has appeared in 8 Bowl games. (yes, only 8). 6 of those 8 games went flying over 41 points. That 70 points game came against Houston in 2018 in a 70-14 win.
Often times, Bowl games become highly entertaining score fests. Even between teams you'd least expect that type of a game from. Teams try new things. They open things up as the pressure of the regular season isn't there.
Army/West Virginia OVER 41