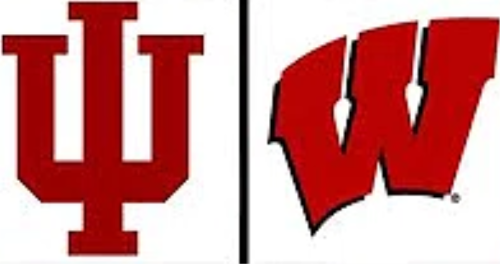 Having played just three games prior to December, Wisconsin has little to play for outside of a bowl game. The Badgers are ineligible for the Big Ten title game and given their loss to Northwestern, there's no chance for them to reach the College Football Playoff. They are -14.5 point home favorites with an over/under of 45.5 against Indiana.
Bet the game at BetAnySports with Reduced Juice!
Don't take anything for granted in the Big Ten, as long as the game doesn't involve Ohio State. Wisconsin had its season thwarted after a weird loss to Northwestern a couple weeks ago, a team that turned around and lost to a bad Michigan State squad.
Indiana has a bit more motivation because it could be headed to the Big Ten championship game if everything plays out the right way, only because OSU isn't going to have enough games under its belt.
Penix Done for the Year
Given Wisconsin's weird season and a season ending injury to Indiana quarterback Michael Penix, not many know what to expect in this matchup. Wisconsin has some of the best defensive numbers in the country, but it hasn't played an above average offense yet.
Without Penix, it's hard to see Indiana having much success. Even if they had Penix, there's no guarantee the Hoosiers would reach 20 points as they had trouble moving the ball against Maryland last week.
Jack Tuttle is in line to get the call, but IU didn't ask him to do anything last week.
Indiana Lives by the Pass
Unfortunately, they won't be able to do the same in this matchup because of Wisconsin's rush defense. Even then, it's not like Indiana has had success running the ball this season with Stevie Scott averaging just 3.4 yards per carry for 405 yards and eight touchdowns.
The other side of the ball is a similar mystery. The Hoosiers have had some nice performances and are allowing 21.7 points per game, but the Big Ten doesn't have the scariest offenses so it's hard to rate them. The same can be said of Wisconsin's offense after scoring just seven points against Northwestern last game.
Quarterback Graham Mertz looks far from the guy who opened the season with just one incompletion. He's been a bit shaky since getting COVID-19 and those inconsistencies is a reason Indiana has a chance even if Penix doesn't play.
Mertz has glued onto tight end Jake Ferguson (18 catches), as no one else has more than eight receptions. Running backs Jalen Berger and Nakia Watson have been fine, but they haven't haven't done anything exceptionally well as the team is averaging 4.5 yards per carry. 
Wisconsin is in a weird spot in terms of motivation, so that's another reason to take Indiana. However, it's not like the Badgers are going to take it easy because they don't have a chance at the title game.
Their defense could dominate and if that's the case, they may not even need Mertz to pass the ball. It's expected this game will be a low-scoring battle and the edge goes to the team with the better defense and healthy quarterback.
Our Pick 
Even with Penix our model had Wisconsin by 14 points. naturally without Penix, that number should increase. He was the main force behind this office and we simply can't see Tuttle matching is offensive production.
Wisconsin -14