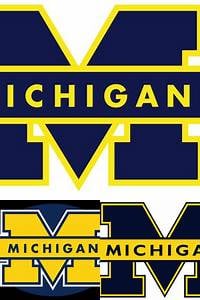 Michigan has always been in the national conversation entering the season under Jim Harbaugh, but this time it feels a little different, maybe due to COVID-19 or maybe because of questions for the quarterback surrounded by a mostly new offensive line.
The Wolverines are -3 point road favorites with an over/under of 55.5 against Minnesota, at betonline and BetAnySports.
Michigan fans only want to see one thing in the opener and that's junior quarterback Joe Milton tearing apart the Minnesota defense. Milton is known for a big arm, but he's attempted just 11 passes the last two years.
Combine that inexperience with a line that returns one full-time starter and it's a wonder how this offense will look in the first game. The good news is that there are plenty of skill players for the Wolverines.
Receivers Ronnie Bell (758 yards) and Nico Collins (729 yards, 7 TDs) should receive most of the looks from Milton, assuming the latter plays this season.
Running back also features two standout options after both Hassan Haskins and Zach Charbonnet averaged around 5.0 yards per carry last season.
Gophers Lose 6 Starters on "D"
Fortunately for Michigan, Minnesota also had an overhaul on the defensive side, losing six starters. While the Gophers had a stout group last year, allowing 22.5 points per game, they're not going to look the same, especially in the first game.
That said, they return three guys from a five-man secondary, so they'll definitely try and prey on the inexperienced quarterback.
On the other side of the ball, Minnesota's offensive line may be the best unit in this game, returning all of its starters from a group that led the way for a dominant rushing attack.
Running back Mohamed Ibrahim is expected to be the top guy this season after filling in at times last season, going for 604 yards and seven touchdowns on 5.3 yards per carry. He'll likely be a large focal point of the offense, though quarterback Tanner Morgan is what's going to push this group over the edge.
Morgan is the main reason Minnesota has a chance to contend in the Big Ten after leading the way to an 11-2 record last year. His ability to complete deep passes changed everything for the offense, as he averaged 10.2 yards per attempt for 30 touchdowns and seven interceptions.
Given prior seasons, those numbers are off the charts for a Minnesota QB. Helping further, top receiver Rashod Bateman is back and hopes to surpass last year's 1,219 yards and 11 touchdowns.
Michigan Defense Key
The question is how good the Michigan defense can be in the opener because it also lost half of its starters. That said, the Wolverines always seem to have one of the better defenses in the country and they have plenty of guys to step into bigger roles, including a slew of seniors at every level.
But while Michigan often beat up weaker competition last year, it also struggled against anyone above average and that's where Minnesota comes in.
There may not be fans, but the Gophers are home and that has to mean something in the opener. They have the offense to put points on the board no matter the opponent and that should keep them competitive against a Michigan offense with another new quarterback. 
Our Pick
No question there has been a talent gap in this series since forever. You'd have to go back to the 30's to find a stretch of games where Minnesota won over the course of a few years.
To put it in perspective, if we go back to 1978, Michigan has gone 32-3 straight up. Minnesota won 3 times. Twice by a field goal and once by a score of 30-14 in 2014.
If you used a hypothetical pointspread of Michigan -3 in each of those 35 games, Michigan would have gone 32-3 against the spread. In otherwords, Michigan won by more than 3 in all 32 of their wins.
Certainly many numbers point towards a close game. Our model using data from last season has this game a toss up. But in this spot, we're going to side with the team that historically, year after year after year, has the better talent.
At -3, we're just being asked to pick a straight up winner here and the odds are certainly in the Wolverines favor, historically speaking.
Michigan -3