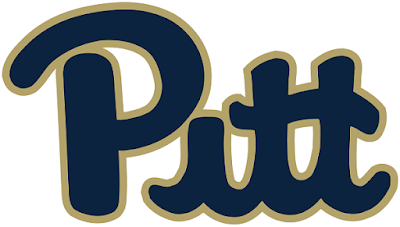 Notre Dame is one of two undefeated teams in the ACC, but at this point, no one is picking them to beat Clemson. The Fighting Irish have yet to impress on a consistent basis, which is why they are currently -11 point road favorites with an over/under of 43.5 against Pittsburgh at BetAnySports and Betonline.
The Irish are undefeated, but it's hard to believe in them after they struggled to beat Louisville last weekend in a 12-7 win. They focused on the ground game, rushing for 232 yards, but quarterback Ian Book couldn't get anything going and threw for just 106 yards.
If they scored 12 points against a team like Clemson, that'd be fine, but Louisville has had one of the worst defenses in the country and is still allowing roughly 30 points per game despite Notre Dame's ineptness.
Notre Dame Offense Struggled
Following back-to-back 40-plus-point outings, Notre Dame struggled to score against what had been one of the worst defenses in the conference. The talent is there, but the consistency clearly is not and that's the main issue with betting them in this matchup.
Book threw 34 touchdowns last season, but he has just three this season and is averaging a sub par 7.6 yards per attempt. A lot of that has to do with new receiving options, as he still doesn't have a No. 1 guy to go to.
If the ground game wasn't having success, Notre Dame's offense would be in trouble. Fortunately, Kyren Williams is averaging 6.7 yards per carry and is the main thing that has separated them from opponents.
Pitt Defense at 1.9 Yards Per Carry
Making this matchup interesting is that Pitt is allowing a nation-best 1.9 yards per carry and 61.5 rushing yards per contest. While some of that has to do with schedule, they held Miami to 2.6 yards per carry last week, making them a touch more legit.
The problem is that the Panthers have offensive issues of their own, mainly because of a non-existent rushing attack. They're averaging 2.9 yards per carry as a team and even worse, top running back Vincent Davis has 83 carries for 235 yards, which comes to 2.8 ypc.
Without a ground game, Pitt has tried to rely on quarterback Kenny Pickett to do everything and that hasn't worked against better teams. He's averaging 7.7 yards per attempt for a 60% completion rate, which is about as mediocre as it gets.
Top receiver Jordan Addison (38 receptions) is getting a lot of looks, but he's averaging just 11.7 yards per reception.  
Similar to its offense, Notre Dame's defense has been hard to peg down. It held USF and Louisville to seven combined points, but it also gave up 26 points to Florida State. Pitt may not have an explosive offense, but it's been enough to average 29.5 points per game.
If the Panthers can hit around 20 points, that may be enough to get a cover in this game unless the Irish let loose on the offensive end, which seems unlikely given their last performance. If Pickett puts points on the board, that could make things interesting, especially given Pitt's elite rush defense.
Our Pick – Pitt +11