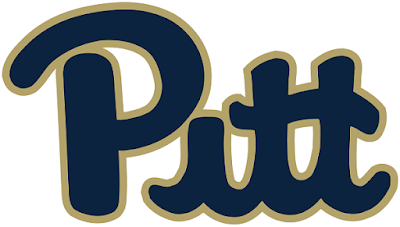 It was yet another average campaign for Pittsburgh in 2019, finishing 8-5 with a bowl win over Eastern Michigan. The Panthers had a chance to go to another level at 7-3, but then they collapsed in the final two games to finish 4-4 in the ACC.
Once again, they're set to finish with between six and eight wins, which has been the case all but one year since 2010. Their early preseason over/under sits at 6.5 wins with +400 to 1 odds to win the National Championship, placing them in the middle of the Coastal division.
The biggest need for Pitt is to get Kenny Pickett going in his senior season after managing 13 touchdowns and nine interceptions on 6.6 yards per attempt last year.
Simply put, that's not enough in the ACC and why the offense averaged 21.2 points per game. His top wideout is gone, but Taysir Mack (736 yards) and Shocky Jacques-Jones (348 yards) will be enough in bigger roles.
The other part is that the rushing attack was lackluster, averaging 3.5 yards per carry. A.J. Davis (530 yards, 4 TDs) returns in the backfield, but he'll have to fight Vincent Davis (314 yards, 5 TDs) for carries.
In addition to the majority of skill players returning, four starters are back on the line including two who received All-ACC honors. It'd be a surprise if this group didn't get going given how young the line was last year.
Defense Set for Another Strong Showing
Of course, the main reason Pittsburgh had any chance of reaching the ACC title game last year was because of its defense that allowed 302.5 yards and 21.8 points per game.
Head coach Pat Narduzzi put together a stout group and more good things are ahead because similar to the offense, a lot of starters are back.
That returning talent is most evident up front after Pitt racked up 51 sacks last year, third best in the country. That starts with Jalen Twyman, Patrick Jones and Deslin Alexandre on the line, as well as two returning linebackers.
The secondary is similarly well suited for another stout season as safeties Damar Hamlin and Paris Ford form one of the best duos in the conference. This group was awesome last year and should again keep the team competitive in almost every contest no matter the opponent. Getting to that next level falls to the offense.
1st Three Non Conference games Key
To reach that next level, Pitt would do well to win its first three non-conference games, especially with Notre Dame coming to town in October. The trip to Marshall won't be easy, but it'll undoubtedly be a tightly contested game that either team could win.
To go further in the ACC, the Panthers will need to find some upsets because they travel to Miami, FSU, UNC and Virginia, one of the more difficult road slates. If Pickett figures things out in the second year under coordinator Mark Whipple, this could be one of the better seasons for Narduzzi.
Easier said than done, but with 17 returning starters, the experience is there to get Pitt near the top of the ACC standings.
2020 Pittsburgh Panthers Schedule
Sept. 5 vs. Miami (OH)
Sept. 12 at Marshall
Sept. 19 vs. Richmond
Sept. 26 vs. Duke (early preseason line PIT -9.5)
Oct. 3 at Miami (FL)
Oct. 17 vs. Notre Dame
Oct. 24 vs. Georgia Tech
Oct. 31 at Florida State
Nov. 6 vs. Virginia Tech
Nov. 14 at North Carolina
Nov. 21 at Virginia
Nov. 28 vs. Syracuse