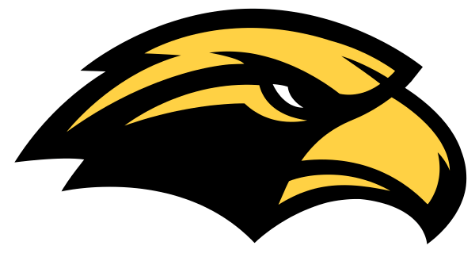 Well, this isn't the marquis matchup college football fans were waiting for as the season was supposed to begin late August with some high profile games.
However, South Alabama and Southern Miss will hook up to get things rolling on Thursday night for what figures to be a very strange college football season.
Southern Miss was a 16 point favorite before this game was taken off the board. It's now back up with Southern Miss favored by 14.
South Alabama was was 2-10 last season with their only wins coming against Jackson State in week 2 and Arkansas State to end the year. They were just 1-7 in conference play and 0-6 on the road.
Southern Miss was 7-6 last season. They played in the Armed Force Bowl, losing to Tulane 30-13. They were 5-3 in conference play and 4-1 at home in 2019.
A common opponent from last season was UAB. Southern Miss won easily, at home, 37-2 while South Alabama was clobbered 35-3.
Our Model Says Southern Miss by 16
When we run this game through our model using data from last season, we come up with a predicted final score of 31-15 in favor of Southern Miss. So, right on the initial posted line of Southern Miss -16.
At +14 or better we leans towards the underdog Jags in this spot.
The Jags we're competitive down the stretch last season, marked by close games against 1st place La Laff and with a season ending win over Arkansas St. They showed improvement throughout the season suggesting they are heading in the right direction.
Coming off a 2-10 season, the only way to go is up. Of the two teams, South Alabama is clearly the more desperate of the two and we'd expect to see that in their play.
It might be worth considering South Alabama as a 1st quarter or 1st half play as well.
We'd point towards last season's opener for South Alabama at Nebraska to further our stance. They were 36 point underdogs to the Huskers but trailed just 14-7 at the half en route to a 35-21 loss and a cover.
Our Pick – South Alabama +14 – South Alabama + the points 1st half