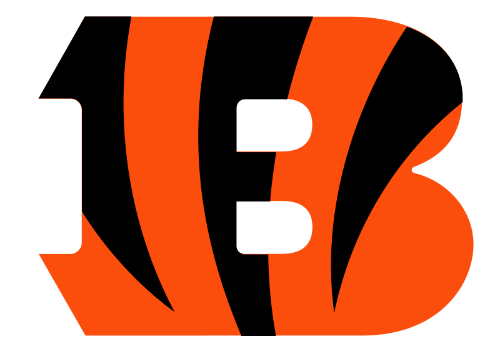 The Bengals had the worst record last season but are heading in a new direction with a new QB and the team strayed from their usual ways spending big money in free agency. Still, the team only won two games last season and have several big issues.
Odds to win AFC North: +3000
Odds to win AFC: +6000
Odds to win Super Bowl: +15000
Key Additions: QB Joe Burrow turned a historic season at LSU into being the top pick in the draft. In a WR loaded draft, the Bengals used their second-round pick to take Tee Higgins from Clemson. The team shelled out big money for defensive players DT D.J. Reader and CB Trae Waynes.
Key Losses: QB Andy Dalton's 9-year career with the Bengals is over and while he had an overall winning record while the starting QB he never won a playoff game. The team also lost of-injured TE Tyler Eifert, LB Nick Vigil, and DT Andrew Billings.
Season Preview
Joe Burrow comes to the Bengals after passing for over 5,000 yards and a whopping 60 TD in his National Championship winning season at LSU. He comes to a Cincy offense with talent but also two huge question marks.
Star WR A.J. Green missed all of last season and has missed 23 of the last 24 games. His health is key this season as a legit #1 WR with rookie QB Burrow in the fold.
Cincy still has Tyler Boyd and John Ross but if Green is out again it will be a big blow. This is especially the case, as in the off-season Cincy franchise tagged him for $18.5 million on the season.
Another major question mark is the contract situation of lead RB Joe Mixon. Last season he rushed for 1,137 yards averaging 4.1 yards per carry. However, he has stated he will hold out if he does not get a new contract.
The team needs to sign Mixon, as Giovani Bernard was a big disappointment last season and if he is the lead back Burrow may have to do it all. That is asking a lot for a rookie, especially playing behind an offensive line that is decent at best.
The Bengals opened their pocketbooks in the off-season for Reader and Waynes and Reader will be counted on to improve a run defense for the Bengals, which ranked dead last in the league last season.
They need second-year LB to step up this season and the team has three rookie LB's in Logan Wilson, Akeem Davis-Gaither, and Markus Bailey that will also be counted on to help up front.
The Bengals only face one team in their first four games that made the playoffs last season in the Eagles.
However, the three teams that failed to make the playoffs are not pushovers in the Chargers, Browns, and Jaguars. Cincy was winless on the road last season and after hosting the Chargers in their season-opener their next two games are on the road.
Prediction:  It is really tough to predict the Bengals' season with a rookie QB and the issues regarding Green and Mixon. Still, while Cincy will not be a bad as last season they will not turn things around in one season and the team will be under .500 and finish last in the AFC North.