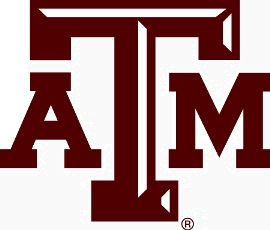 Jimbo Fisher came to Texas A&M with lofty expectations and he's yet to hit the mark, coming off an 8-5 record in his second year.
With a slightly easier schedule this season, the Aggies are getting more love from the oddsmakers with an early preseason over/under of 9.5 wins with 30 to 1 odds to win the National Championship (as seen at 5Dimes), placing them fourth in the SEC.
A&M had five losses last year, but four came against the best teams in the SEC and the other came against Clemson. With a tad more improvement in the trenches, this team could steal an upset against one of those top opponents.
The big thing for the Aggies will be to find more consistency on the offensive end after averaging 394.5 yards and 29.5 points per game.
Kellen Mond Returns at QB
Improvement is possible because of the return of senior quarterback Kellen Mond after posting mostly mediocre numbers, throwing for 20 touchdowns and nine interceptions on 6.9 yards per attempt, while rushing for 500 yards and eight touchdowns.
The hope is that a line which returns almost every relevant piece should be better and that should give Mond more time to work after getting sacked 31 times last season.
Mond loses some receivers, but he gets back Jhamon Ausbon (872 yards, 5 TDs) and tight end Jalen Wydermyer (447 yards, 6 TDs), as well as top recruit Demond Demas.
The backfield will look somewhat different, but most of the rushing will be left to Mond and Isaiah Spiller (946 yards, 10 TDs).
That worked for the most part last year en route to 4.8 yards per carry as a team. The thought is that someone steps in and helps those guys take carries between the tackles.
Defense Returns Most Starters
Most intriguing for the Aggies is that the defense gets back almost every relevant piece outside of a couple studs on the line.
After allowing just 340.8 yards and 22.7 points per game, there's reason to expect improvement. Of course, the main task will be to step up against the big boys after allowing 47 points to Alabama and 50 to LSU.
The goal for the line will be to get to the quarterback more and that could be an issue all season, similar to last campaign. That task will be left to ends Demarvin Leal and Micheal Clemons.
The defense is mostly built on the back end with linebackers Buddy Johnson and Anthony Hines a good starting point, but also a nice core in the secondary led by safeties Demani Richardson and Keldrick Carter. 
Double Digit Wins Possible
Instead of playing Clemson in the non conference, Texas A&M gets a nice set of early games that it should have no problem winning. Outside of the trip to Mississippi State, A&M should head into the game at Auburn with at least five wins.
The main thing separating this team from nine or 10 wins is the big games against Auburn, Alabama and LSU. If Fisher and the Aggies can get over that hump and either take down Auburn or win at home against LSU in the finale, they'll be set for a double-digit win campaign.
Still, that's easier said than done and it's not like trips to Miss. State and South Carolina are free wins. If Mond can get to another level in his final season and the defense can get more pressure on opposing quarterbacks, 10 wins will be in range. 
2020 Texas A&M Aggies Schedule
Sept. 5 vs. Abilene Christian
Sept. 12 vs. North Texas
Sept. 19 vs. Colorado
Sept. 26 vs. Arkansas (AT&T Stadium, Arlington) (A&M -19)
Oct. 3 at Mississippi State
Oct. 10 vs. Fresno State
Oct. 17 at Auburn
Oct. 24 at South Carolina
Nov. 7 vs. Ole Miss
Nov. 14 vs. Vanderbilt
Nov. 21 at Alabama
Nov. 28 vs. LSU