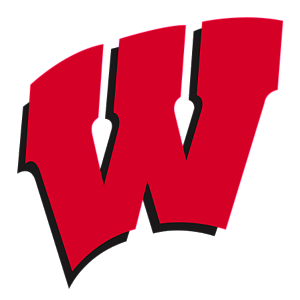 If all goes well this week, Wisconsin and Michigan will play Saturday. The Badgers returned to their facility last Friday and practiced Monday, which is a good sign for the weekend.
Despite not playing since the opener because of COVID-19 and having questions at quarterback, the Badgers got early money and were -2.5 point road favorites with an over/under of 50.5.
Michigan Falling Apart
The main reason for the Wisconsin love is that Michigan has fallen apart the last two games, getting upset by in-state rival Michigan State and then not even staying competitive against Indiana last week in a 38-21 loss.
Combine that with the lack of home-field advantage and that Wisconsin won last year's meeting 35-14, and it's easy to see why the public is leaning a certain way.
No matter who is at quarterback for the Badgers, they only needed Jack Coan to throw for 128 yards in last year's win and that'll probably be their mindset again. Freshman Graham Mertz was awesome in his debut, but he tested positive for COVID-19 and the team isn't releasing any information on his status.
There's a chance Mertz is available for the game, which would be even worse for Michigan, but if not, the Badgers will again lean on their trusted rushing attack which totaled 54 carries for 182 yards in the opener against Illinois.
Those aren't great numbers, but it could be enough in this spot. It looks like Nakia Watson and Garrett Groshek will split touches out of the backfield this season, taking over for the departed Jonathan Taylor.
Wolverine "D" Has Been Mediocre
Michigan's defense has oddly been mediocre through three games and even though a lot of its struggles have been in the secondary, it's not like its rush defense has been overly dominant, giving up 124.3 rushing yards per contest. To have a chance in this matchup, the defense will need to step up, something that may not be possible if Mertz plays.
The other side of the ball has similar questions because the Wolverines have struggled to move the ball the last two games, culminating in 13 rushing yards in the loss to the Hoosiers.
While Joe Milton has fine numbers, he hasn't done enough. He struggled to complete 50% of his passes last week and averaged just 5.9 yards per attempt against the Spartans.
They're supposed to have a good ground game, but now that's up for debate despite Milton being a mobile quarterback and having experienced ball carriers like Hassan Haskins and Zach Charbonnet.
Wisconsin's defense should be a top group in the Big Ten and it stepped up in the opener, keeping Illinois from doing anything significant. Still, it's hard to get a read off that performance, especially since the Illini have shown little improvement this season.
Must Win?
It may sound dumb, but this is almost a must-win spot for Michigan, as another loss could lead to four losses, at a minimum. That would put massive pressure on Jim Harbaugh, pending on whatever happened in the bowl game.
Wisconsin is just happy to play after missing its last two games because of a COVID-19 outbreak, while Michigan needs a win with its backs against a wall. 
Michigan +4