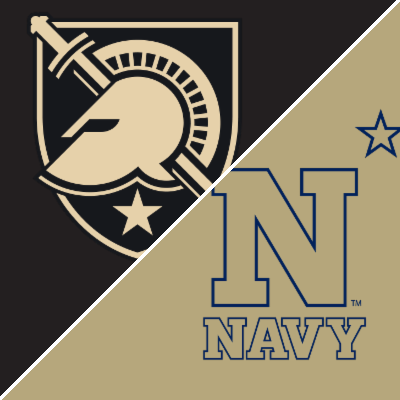 It wasn't long ago that Navy dominated this series, winning 14-straight games. However, since that run ended in 2016, Army has won three of the last four including last season's shutout. That's why the Black Knights were early -7.5 point favorites with an over/under of 34.5 points for the game at MetLife Stadium.
The biggest thing about last year's meeting was that they played at West Point because of COVID-19 concerns. Otherwise, the game was slow and ugly, not surprising for this matchup. Army won 15-0, but it wasn't overly better, averaging just 2.5 yards per carry. Twelve of its 15 points were scored in the final quarter with the main separator being third-down conversions, which led to about 10 more minutes with the ball.
This matchup could be similar because even though the records are almost opposite, it's not like Navy is a walkover. Among other losses, the Midshipmen stayed competitive against CFP entrant Cincinnati.
Navy Defense Keeps Them Competitive
For most of the season, the Mids kept things competitive with their defense, but they usually never had enough offense to win games, en route to three wins for the season. There's a chance Navy's defense again keeps things tight, but it'll be up to the offense to get the upset.
On the other side, Army has better overall numbers but schedule definitely plays a part. Sure, staying competitive against Wisconsin and Wake Forest is nice, but it also got numerous free wins like in games against UConn, Bucknell and UMass. So despite the records, there are reasons to take Navy in an upset.
The Mids have fine overall numbers, averaging 3.9 yards per carry, mostly behind Isaac Ruoss, while Carlinos Acie has had some big runs and quarterback Tai Lavatai is still learning after taking over a few games into the campaign.
Lavatai's numbers are mostly ugly, averaging 2.1 yards per carry, but that includes sacks. He's connected on a few passes, but as long as this game stays close, both teams will probably feature on the ground the majority of the way.
Army Schedule Mixed
Army has been fine defensively, allowing 3.7 yards per carry, but that includes a variety in schedule, meaning easy wins and then games in which it allowed 70 points to Wake Forest. The best comparison for these teams is undoubtedly the game against Air Force.
Army won that matchup recently 21-14 in overtime, but it managed 2.4 ypc compared to 3.5 for Air Force. As for Navy, it was even worse, as it averaged 1.1 ypc in a 23-3 loss early in the season without Lavatai running the show.
Army quarterback Christian Anderson threw the ball 12 times in that Air Force game but again, he probably won't be asked to do that again. The Black Knights have better overall rushing numbers, averaging 4.9 yards per carry with Tyrell Robinson the top back based off some homerun carries, while Tyshier Taylor and Jakobi Buchanan will probably get more work.
There's a chance this game is similar to last season in which both teams average around 3.0 yards per carry and neither one surpasses 20 points. If Army can stop Air Force to 14 points, it wouldn't be surprising if Navy failed to find the end zone again. Army has the edge, but it's not a massive one, especially with a spread over a touchdown.
The under is 17-4 in the last 21 meetings between these schools and the Black Knights are 5-1-1 ATS in the last seven.
Here's how are model sees things playing out
Navy                      36.0          21   NEUTRAL 
Army                      -7.5          29 using full season data
  
Navy                      36.0          28   NEUTRAL 
Army                      -7.5          21 using data from last 4
  
Navy                      36.0          25   NEUTRAL 
Army                      -7.5          27 using data from last 7