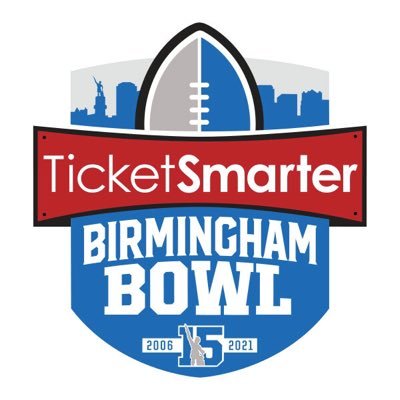 An SEC team will always be favored over one from the AAC and that's seen in this spread. Despite having six losses, Auburn was an early -3 point favorite with an over/under of 51.5 points against two-loss Houston. Of course, some of that may have to do with this being the Birmingham Bowl, a two-hour drive from Auburn's campus.
Houston has the better record, but how much does that mean? It ran through the AAC but also lost by 17 points to Texas Tech in the opener and was noticeably a step behind Cincinnati in the conference title game. Sure, the numbers look good for the Cougars, but their three non-conference wins came against Rice, Grambling State and UConn. 
Auburn 4 Game Skid
Auburn doesn't have much to hang its hat on, mainly because it's entering this bowl on a four-game losing streak. Bryan Harsin was fine in his first year as head coach, but the SEC isn't an easy conference to join and it doesn't help that Bo Nix missed the final couple games.
On the surface, the Tigers don't really have a bad loss and they almost beat Alabama in the season finale in addition to having wins over Arkansas and Ole Miss, better than anything Houston has done.
For now, it looks like TJ Finley will be the quarterback for Auburn in the bowl game, playing without the offensive coordinator they've had all season. Finley was sub par in limited action, averaging 6.6 yards per attempt while completing 56% of his passes. Given those numbers, Auburn will probably try to lean on the ground game behind Jarquez Hunter (576 yards), who should be the No. 1 back after Tank Bigsby entered the transfer portal. The Tigers lost some guys to the portal, but that just means more will be playing for their jobs next season in this game. 
Tigers Should Be Able to Run
Houston has great defensive numbers, but it gave up 210 rushing yards to Cincinnati and also allowed 42 points to USF, so it's not like this is a dominant group. Auburn should be able to run behind Hunter and whoever else, which automatically gives Auburn the edge. The other side of the ball is where Houston has to win. 
The Tigers have similarly solid defensive numbers, allowing 22.2 points per game despite playing in the SEC. The Cougars are averaging 37.3 points per game, but they scored 41 total against Texas Tech and Cincy. Auburn didn't have too many bad defensive performances this season and as long as more guys don't transfer out, they should be able to limit Houston from surpassing 30 points.
Again, the numbers look great for the Cougars playing in the AAC. Clayton Tune threw for 28 touchdowns and nine picks on 8.6 yards per pass, while Alton McCaskill and Ta'Zhawn Henry combined for more than 1,400 rushing yards and 23 touchdowns. However, in their loss to Cincy, they averaged 1.8 yards per carry with sacks included. 
Auburn has similar numbers to that Cincy defense, allowing just 3.4 yards per carry, something that could decide this matchup. It doesn't help that Tune has focused on one receiver all season, as Nathaniel Dell has 80 receptions compared to 34 for the next-highest player. Dell is good, but Auburn has the secondary to limit him, something most teams in the AAC don't have.
This is a massive step up in competition for Houston and while it has a chance to win because of the questions regarding transfers and new coaches at Auburn, the talent level is still higher for the Tigers. The Cougars haven't covered in their last four bowl games, while The Tigers are 1-4 ATS in their last five bowl games. The biggest trend between these teams is that Auburn is 7-3 ATS in its last 10 as a favorite.
Our Pick
In a perfect world, this is a no brainer play on Auburn. They are the superior team. However, on any given day in a bowl game where motivation could be an issue, anything can happen.
Tread lightly here. A win here would mean a lot more to Houston than it would Auburn. But we have to back the better team at such a short price.
Auburn -2