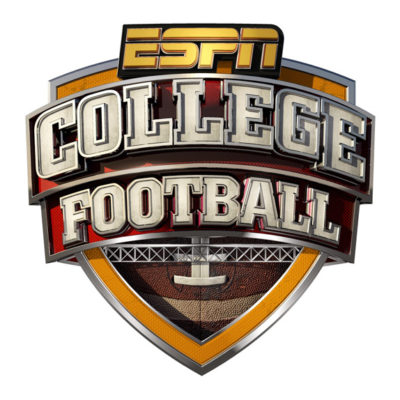 As we go through the college football Bowl season we will have individual game write ups for most of the games starting 12/20/21 forward. We will cover all of the games of December 17th and 18th here in this article with a few short words and a pick for each game.
12/17 Bahamas Bowl – Toledo vs. Middle Tennessee
Our model has this game being decided by less than a TD with Toledo on top. However, note that the yards per play differential between these two is among the largest of all bowl games. Toledo is #8 in the nation with a differential of +1.6. Mid Tenn ranks 79th at -0.2.
Toledo also owns the superior ground game and has the potential to dominate this game offensively. Midd Tenn can be a dangerous dog as they can score, but we'll take Toledo here at -10 or less.
12/17 Cure Bowl – Coastal Carolina vs. Northern Illinois 
This game is very similar to the above game in that our model has the game being decided by 8 or less yet we're leaning toward the favorite for the very same reasons as above. Coastal Carolina is #5 in the country in yards per play differential at +2. The only teams better are Alabama, Ohio State, Cincinnati and Georgia. Northern Illinois ranks 101st at -1. We'll lay the -10.5.
12/18 Boca Raton Bowl  – App State vs. Western Kentucky
No strong opinion on this one so we'll lean on our model. The model has App State on top by 4 to 7 points and has the total points in the high 50's to low 60's depending on whether we use data from the entire season or just the last 7 games. We lean towards App state -3 and UNDER 67.
12/18 New Mexico Bowl – UTEP vs. Fresno State
In a perfect world with both teams at full strength and putting their best foot forward, we'd favor Fresno State here. However, they lost their coach to Washington and their starting QB will likely remain a mystery until the teams take the field this week. Also worth noting that UTEP could very well be the more "interested" team here, seeing how they don't get to bowl games too often as of late. UTEP +11.5
12/18 Independence Bowl – UAB at BYU
The headline in the Salt Lake Tribune reads "BYU football sets aside any New Year's Six disappointment as the Cougars begin preparing for UAB". Translation: BYU is extremely disappointed after getting snubbed for a New Years Six game.
Imagine being BYU. Going 10-2 and beating teams like Utah, only to end up in a Bowl game on December 18th against UAB!
This quote sums it up – "Honestly, I had some high hopes for a New Year's Six bowl," sophomore offensive lineman Blake Freeland said. "I knew it would be a stretch, but I was really hoping to get in."
So here we are. A highly motivated UAB team thrilled to be here against a disappointed BYU team. BYU is the better team and the difference in schedule strength is glaring. But motivation could play a role. We're going to back UAB for the 1st half as that's where the motivation or lack of, should be most evident. UAB +4 first half.
12/18 Lending Tree Bowl – Eastern Michigan vs. Liberty
Not much interest in this one. Our model has Liberty by 12 when using data from the entire season. However, when using data from only the last 7 games, that margin shrinks to just 5. Using different time frame parameters with the model can help show current form which in this case favors the dog. Eastern Michigan +9.5.
12/18 LA Bowl – Oregon State vs. Utah State
This one figures to be entertaining. At 10-3 and off of their blow out win over San Diego State, it's safe to say that Utah State is a very live dog here. Both teams should be highly motivated and the game should be a good one. We'll back Utah State +7 here but there may be an even better play or two with the totals. Specifically, Under the total of 34 for the 1st half as well as under the total of 67.5 for the game.
New Orleans Bowl – Louisiana-Lafayette vs. Marshall
Not a whole lot of interest in this one. While our model does in fact favor La Laff in this one by around a TD, they'll be without their head coach who is off to Florida. These teams are statistically even in many categories and when that's the case in a Bowl game, we can't help but to lean towards the dog. Plenty of motivated underdogs will win their bowl games straight up. Will Marshall be one of those? Marshall +5.