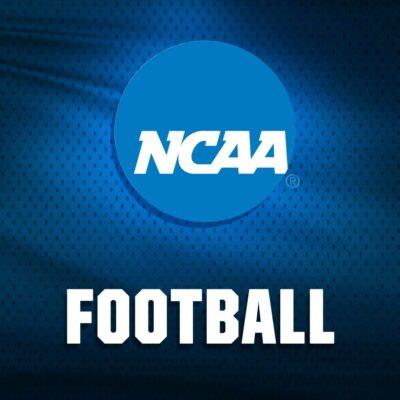 Duke -3 -120 – Might be able to do a little better with the juice by game time. Duke is a team we have used as a key release several times this year. They have a balanced offense which includes a running game that ranks #13 out of 82 bowl teams in terms of yards per rush attempt differential (UCF 44th). They also rank #2 in the nation in turnover differential at +14 (UCF -3).
Arkansas -2.5 over Kansas – This is a game that if you liked Kansas and were ready to pounce you could have had +6.5 on 12/5 when the lines opened. At +2.5, all of the value has been sucked out of the Kansas side.
With that said, tread lightly here as this one has all the makings of a team that's thrilled to be in a bowl game (Kansas) and a team that perhaps had it's sights set higher. While a straight up win for Kansas should surprise no one, we're going to back the Razorbacks who should be able to move the ball with ease and do enough to get the win which more than likely will also equate to a cover.
Oregon vs. North Carolina – Want no part of this one. Both teams lost tons to the transfer portal and the draft. For both teams most of those losses are on the defensive side of the ball, which should be interesting since neither was very good to begin and both offenses can light it up. We'd prefer to take the +14.5 if we had to play it as no lead figures to be safe here. Could be a back door special. Pass!
Texas Tech +3.5 over Ole Miss – The most important score prediction from our model this time of year is the one that uses data from only the last 7 games. That model run gives better insight into a teams current form. In this game it has Ole Miss on top 37-36. It's a weak call for us but we'll take the +3.5 in a game that has the potential to be decided late.
Here are the score predictions for all of the games on Wednesday December 28th.
1st score uses full season data
2nd score uses data from last 4 games
3rd score uses data from last 7 games
Central Florida           62.5          29   NEUTRAL 
Duke                      -2.5          26
  
Central Florida           62.5          20   NEUTRAL 
Duke                      -2.5          38
  
Central Florida           62.5          27   NEUTRAL 
Duke                      -2.5          33
  
  
  
Kansas                    68.5          33   NEUTRAL 
Arkansas                  -3.0          38
  
Kansas                    68.5          20   NEUTRAL 
Arkansas                  -3.0          43
  
Kansas                    68.5          31   NEUTRAL 
Arkansas                  -3.0          40
  
  
  
North Carolina            71.5          32   NEUTRAL 
Oregon                   -14.5          46
  
North Carolina            71.5          17   NEUTRAL 
Oregon                   -14.5          36
  
North Carolina            71.5          27   NEUTRAL 
Oregon                   -14.5          41
  
  
  
Ole Miss                  -3.5          35   NEUTRAL 
Texas Tech                70.0          28
  
Ole Miss                  -3.5          30   NEUTRAL 
Texas Tech                70.0          34
  
Ole Miss                  -3.5          37   NEUTRAL 
Texas Tech                70.0          36