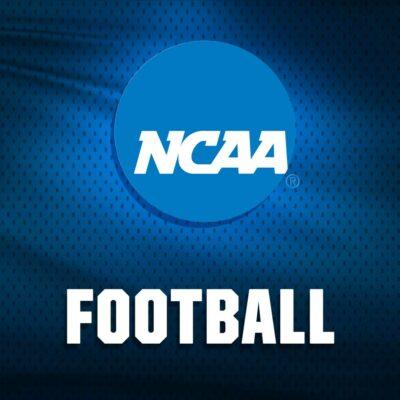 Each year we share our score predictions from our models for the first week or so of college football. We start the year with data from last year with some tweaks here and there. As each week goes by we get to add more data.
When we get through 4 weeks, enough games have been played that we can rely solely on data from this season. We do the same for the NFL and college hoops.
Can data from last year be helpful this year? Of course. But you have to do your homework. Check returning talent. Coaching changes, etc.
You can get these scores for just $99 thru the Super Bowl, or they also come with our consensus report.
1st score using full season data
 2nd score using last 4 games data
 3rd score using last 7 games data
  
  
Illinois                  58.0          25           
Kansas                    -3.0          20
  
Illinois                  58.0          27           
Kansas                    -3.0          27
  
Illinois                  58.0          26           
Kansas                    -3.0          24
  
  
  
Vanderbilt                55.5          26           
Wake Forest              -10.0          42
  
Vanderbilt                55.5          15           
Wake Forest              -10.0          49
  
Vanderbilt                55.5          24           
Wake Forest              -10.0          36
  
  
  
Notre Dame                -7.5          21           
North Carolina State      51.5          19
  
Notre Dame                -7.5          25           
North Carolina State      51.5          14
  
Notre Dame                -7.5          27           
North Carolina State      51.5          15
  
  
  
Western Michigan          57.0          11           
Syracuse                 -23.5          33
  
Western Michigan          57.0          12           
Syracuse                 -23.5          21
  
Western Michigan          57.0          11           
Syracuse                 -23.5          26
  
  
  
Ball State                53.0           6           
Georgia                  -42.0          63
  
Ball State                53.0           6           
Georgia                  -42.0          81
  
Ball State                53.0           7           
Georgia                  -42.0          61
  
  
  
Marshall                  -3.0          16           
East Carolina             43.5          22
  
Marshall                  -3.0          21           
East Carolina             43.5          34
  
Marshall                  -3.0          15           
East Carolina             43.5          23
  
  
  
Cincinnati                45.5          22           
Pittsburgh                -7.0          26
  
Cincinnati                45.5          27           
Pittsburgh                -7.0          26
  
Cincinnati                45.5          19           
Pittsburgh                -7.0          22
  
  
  
James Madison             -6.0          20           
Virginia                  39.5          19
  
James Madison             -6.0          24           
Virginia                  39.5          23
  
James Madison             -6.0          21           
Virginia                  39.5          20
  
  
  
Purdue                    45.5          27           
Virginia Tech             -3.0          19
  
Purdue                    45.5          22           
Virginia Tech             -3.0          27
  
Purdue                    45.5          21           
Virginia Tech             -3.0          22
  
  
  
Nebraska                  59.5          28           
Colorado                  -3.0          20
  
Nebraska                  59.5          24           
Colorado                  -3.0          17
  
Nebraska                  59.5          25           
Colorado                  -3.0          20
  
  
  
Utah                      -7.5          36           
Baylor                    47.0          25
  
Utah                      -7.5          50           
Baylor                    47.0          17
  
Utah                      -7.5          38           
Baylor                    47.0          22
  
  
  
Oklahoma State            -3.5          31           
Arizona State             57.0          26
  
Oklahoma State            -3.5          21           
Arizona State             57.0          17
  
Oklahoma State            -3.5          19           
Arizona State             57.0          22
  
  
  
UCLA                     -14.5          34           
San Diego State           48.5          19
  
UCLA                     -14.5          38           
San Diego State           48.5          17
  
UCLA                     -14.5          33           
San Diego State           48.5          20
  
  
  
Wisconsin                 -6.0          19           
Washington State          58.5          21
  
Wisconsin                 -6.0          31           
Washington State          58.5          22
  
Wisconsin                 -6.0          19           
Washington State          58.5          22
  
  
  
Tulsa                     65.0          23           
Washington               -34.0          53
  
Tulsa                     65.0          17           
Washington               -34.0          84
  
Tulsa                     65.0          16           
Washington               -34.0          53
  
  
  
Miami (Ohio)              -7.0          19           
Massachusetts             44.0          15
  
Miami (Ohio)              -7.0          19           
Massachusetts             44.0          22
  
Miami (Ohio)              -7.0          19           
Massachusetts             44.0          17
  
  
  
UNLV                      58.0           9           
Michigan                 -36.0          54
  
UNLV                      58.0          11           
Michigan                 -36.0          72
  
UNLV                      58.0          10           
Michigan                 -36.0          56
  
  
  
Texas A&M                 -4.0          22           
Miami                     51.0          18
  
Texas A&M                 -4.0          24           
Miami                     51.0          15
  
Texas A&M                 -4.0          24           
Miami                     51.0          17
  
  
  
Iowa                      -4.0          10           
Iowa State                35.5          12
  
Iowa                      -4.0          15           
Iowa State                35.5          12
  
Iowa                      -4.0          14           
Iowa State                35.5          10
  
  
  
S.M.U.                    68.5          31           
Oklahoma                 -15.0          49
  
S.M.U.                    68.5          24           
Oklahoma                 -15.0          53
  
S.M.U.                    68.5          29           
Oklahoma                 -15.0          56
  
  
  
Air Force                -13.0          20   semi-N  
Sam Houston State         38.0           9
  
Air Force                -13.0          19   semi-N  
Sam Houston State         38.0           6
  
Air Force                -13.0          16   semi-N  
Sam Houston State         38.0           8
  
  
  
Texas State               65.5          16           
UTSA                     -13.0          35
  
Texas State               65.5          14           
UTSA                     -13.0          30
  
Texas State               65.5          15           
UTSA                     -13.0          31
  
  
  
Troy                      52.5          12           
Kansas State             -16.5          32
  
Troy                      52.5          18           
Kansas State             -16.5          43
  
Troy                      52.5          16           
Kansas State             -16.5          39
  
  
  
Kent State                57.5          19           
Arkansas                 -38.0          47
  
Kent State                57.5          15           
Arkansas                 -38.0          56
  
Kent State                57.5          14           
Arkansas                 -38.0          54
  
  
  
Eastern Michigan          48.5           9           
Minnesota                -20.5          38
  
Eastern Michigan          48.5          11           
Minnesota                -20.5          29
  
Eastern Michigan          48.5           7           
Minnesota                -20.5          28
  
  
  
Ole Miss                  -7.0          31           
Tulane                    67.5          28
  
Ole Miss                  -7.0          41           
Tulane                    67.5          39
  
Ole Miss                  -7.0          34           
Tulane                    67.5          39
  
  
  
UTEP                      -1.5          14           
Northwestern              39.0          20
  
UTEP                      -1.5          21           
Northwestern              39.0           7
  
UTEP                      -1.5          15           
Northwestern              39.0          13
  
  
  
Middle Tennessee State    48.0          15           
Missouri                 -20.0          38
  
Middle Tennessee State    48.0          13           
Missouri                 -20.0          39
  
Middle Tennessee State    48.0          15           
Missouri                 -20.0          41
  
  
  
Houston                  -10.0          42           
Rice                      52.5          24
  
Houston                  -10.0          23           
Rice                      52.5          16
  
Houston                  -10.0          49           
Rice                      52.5          21
  
  
  
Oregon                    -6.5          38           
Texas Tech                69.0          32
  
Oregon                    -6.5          52           
Texas Tech                69.0          42
  
Oregon                    -6.5          41           
Texas Tech                69.0          30
  
  
  
Arizona                   60.5          21           
Mississippi State         -9.0          43
  
Arizona                   60.5          10           
Mississippi State         -9.0          34
  
Arizona                   60.5          22           
Mississippi State         -9.0          40
  
  
  
Appalachian State         58.5          26           
North Carolina           -18.0          42
  
Appalachian State         58.5          20           
North Carolina           -18.0          37
  
Appalachian State         58.5          19           
North Carolina           -18.0          36
  
  
  
New Mexico State          53.0          16           
Liberty                  -10.5          35
  
New Mexico State          53.0          24           
Liberty                  -10.5          37
  
New Mexico State          53.0          23           
Liberty                  -10.5          36
  
  
  
Ohio                      63.0          25           
Florida Atlantic          -3.5          30
  
Ohio                      63.0          16           
Florida Atlantic          -3.5          27
  
Ohio                      63.0          17           
Florida Atlantic          -3.5          21
  
  
  
U.A.B.                    60.0          27           
Georgia Southern          -7.0          28
  
U.A.B.                    60.0          16           
Georgia Southern          -7.0          28
  
U.A.B.                    60.0          24           
Georgia Southern          -7.0          24
  
  
  
Louisiana-Lafayette       -6.0          23           
Old Dominion              51.5          18
  
Louisiana-Lafayette       -6.0          23           
Old Dominion              51.5          15
  
Louisiana-Lafayette       -6.0          24           
Old Dominion              51.5          15
  
  
  
North Texas              -12.5          45           
Florida International     51.0          18
  
North Texas              -12.5          35           
Florida International     51.0          21
  
North Texas              -12.5          46           
Florida International     51.0          16
  
  
  
Jacksonville State        61.5          25           
Coastal Carolina         -13.0          32
  
Jacksonville State        61.5          32           
Coastal Carolina         -13.0          16
  
Jacksonville State        61.5          29           
Coastal Carolina         -13.0          23
  
  
  
Connecticut               54.5          19           
Georgia State             -3.0          32
  
Connecticut               54.5          17           
Georgia State             -3.0          37
  
Connecticut               54.5          18           
Georgia State             -3.0          29
  
  
  
Memphis                  -22.0          42           
Arkansas State            58.5          22
  
Memphis                  -22.0          44           
Arkansas State            58.5          13
  
Memphis                  -22.0          47           
Arkansas State            58.5          13
  
  
  
Central Florida           -3.5          28           
Boise State               60.0          22
  
Central Florida           -3.5          42           
Boise State               60.0          25
  
Central Florida           -3.5          35           
Boise State               60.0          26
  
  
  
Texas                     54.5          19           
Alabama                   -7.0          32
  
Texas                     54.5          17           
Alabama                   -7.0          43
  
Texas                     54.5          16           
Alabama                   -7.0          34
  
  
  
Temple                    43.5          17           
Rutgers                   -9.0          23
  
Temple                    43.5          21           
Rutgers                   -9.0          18
  
Temple                    43.5          24           
Rutgers                   -9.0          21
  
  
  
Charlotte                 51.5          13           
Maryland                 -24.0          52
  
Charlotte                 51.5           1           
Maryland                 -24.0          28
  
Charlotte                 51.5           8           
Maryland                 -24.0          42
  
  
  
Southern Miss             53.0          12           
Florida State            -31.0          43
  
Southern Miss             53.0          14           
Florida State            -31.0          58
  
Southern Miss             53.0          11           
Florida State            -31.0          55
  
  
  
Stanford                  69.5          22           
Southern Cal             -29.0          48
  
Stanford                  69.5          26           
Southern Cal             -29.0          62
  
Stanford                  69.5          20           
Southern Cal             -29.0          58
  
  
  
Auburn                    -6.5          27           
California                53.5          25
  
Auburn                    -6.5          40           
California                53.5          35
  
Auburn                    -6.5          35           
California                53.5          34