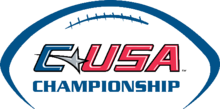 While these teams weren't favorites to win the conference, both Florida Atlantic and UAB were expected to be good each with an over/under of 7.5 wins.
That should make for a fun matchup in the Conference USA Championship game, though playing at home, the Owls were decent -7.5 point favorites with an over/under of 49.5 as of Wednesday.
UAB took down Louisiana Tech to earn a spot in the title game, but it has an obvious road issue that will have more people backing FAU.
The Blazers haven't looked good on the road, barely beating winless Akron early, losing at Western Kentucky and then falling 37-2 at Southern Miss. Their lone road wins in C-USA came against 4-8 teams UTSA and North Texas.
As for the Owls, their lone conference loss came against Marshall, who ended up dropping two other games on the road. Outside of the loss, they destroyed competition at home, beating Southern Miss by 17 points and FIU by 30 in recent results. Head coach Lane Kiffin once again looks like a genius after falling apart and winning five games last year.
The FAU offense is the main separator between these teams, though UAB has lived off a top defense. The Blazers gave up less than 20 points and less than 270 total yards per game.
Those are great numbers, but their road issues are a real thing and their easy non-conference schedule boosted the totals, while FAU played Ohio State and UCF.
The Owls scored at least 28 points in every C-USA game and hit at least 34 in their final five. That's mostly due to a balanced offense led by quarterback Chris Robison, who averaged 7.9 yards per attempt for 22 touchdowns and five interceptions.
Throw in a stable of running backs with multiple guys who average more than 5.0 yards per carry and they have maybe the most complete offense in the conference. There isn't one RB who stands out because BJ Emmons took over the final couple games and led with 21 carries for 124 yards. 
The question for FAU comes on the defensive end where it gave up 382 yards per game and 3.9 yards per carry. They had some good performances and came through with four interceptions last week, but as seen in the Marshall loss, they can be beaten by a balanced squad.
That's kind of what UAB has even if it isn't consistent. The Blazers have had issues on the road because of a mediocre offensive line and it's a wonder if that will pop up again.
Quarterback Tyler Johnston has a sprained knee and is questionable, but backup Dylan Hopkins did enough last week. Of course, they're a run-first team so it's not a huge deal. While Johnston averaged 9.4 yards per attempt, he had 15 touchdowns and 13 interceptions.
Even worse is that seven of his touchdowns came against Akron and South Alabama, teams with a combined two wins. No matter who is at quarterback, they'll try and run as much as possible behind Spencer Brown and Lucious Stanley. 
FAU lost because Marshall ran through them for 254 yards on 5.8 yards per carry. Unfortunately, UAB doesn't have the same rushing numbers and is at just 4.0 ypc as a team. If FAU gets out to an early lead, that also means more passing for Johnston and interceptions have been a problem all season.
The under is 4-0-1 in UAB's last five road games and 7-0 in its last seven as an underdog between 3.5 and 10 points.
FAU doesn't have a ton of relevant trends, though the under has hit in its last seven December games, which likely dates back more than a decade.
The underdog has covered in the last four meetings between these schools and the over has hit in the last six, but the last meeting was in 2014.
Our Pick – FAU -7.5