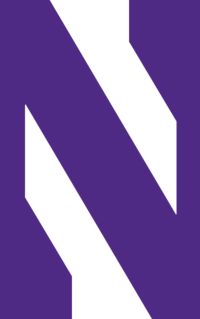 The Northwestern Wildcats football season win total betting number is set at over or under 6.5 wins for the 2019 season. Northwestern is also listed at odds of 28 to 1 to win the Big 10 conference.
Northwestern was extremely undervalued from a betting perspective in 2019 as indicated by their 7-1 record against the spread as an underdog. By the same token, their record against the spread as a favorite was 0-4.
Be careful when betting the Wildcats in 2019. They aren't going to sneak up on anyone this year. Often times, such spectacular spread results the previous year are followed up with sub par results. It may be a good idea to look for spots to bet against Northwestern.
Northwestern's recent success has been a bit surprising and under the radar since no one expected a title game appearance. The Wildcats got out to another slow 1-3 start last year, but managed to win the Big Ten West and their third straight bowl game.
They win a lot of close games, but winning 19 games in the last two years can't be considered lucky. 
Wildcat Offense Takes a Hit
The difference is that Northwestern won't have four-year starting quarterback Clayton Thorson. Of course, former five-star Clemson recruit Hunter Johnson isn't a slouch, nor is last year's backup TJ Green, but it's still a different quarterback.
Either way, the Wildcats will have a viable arm under center. The question is how the rest of the offense pans out with only two starters returning from a mediocre line that led the way for just 3.1 yards per carry as a team.
If the line doesn't gel together early, that could lead to more early losses. At the least, Isaiah Bowser (866 yards, 6 TDs) and John Moten are plenty capable at running back.
They lost their top wide receiver, but Bennett Skowronek (562 yards) should be a good guy to take that spot with Kyric McGowan and others in waiting.
Defense Should Be Strength of Team in 2019
But this team has always been built on defense and that'll be the most important group again after allowing 23.5 points per game last year. They return plenty of bulk with end Joe Gaziano the biggest playmaker on the line.
Linebacker is set with All-Big Ten performer Paddy Fisher a force to go with Blake Gallagher (127 tackles).
Northwestern's biggest loss is probably in the secondary, but it's not like it's lacking experience with corner Trae Williams and safety JR Pace.
They return relevant pieces at every level and that should allow the defense to be just as good and possibly better than last year.
We're Betting Northwestern Over 6.5 Wins
Winning the West is another question, especially with how the schedule looks. In addition to traveling to Stanford (opened +6.5) for the opener, the Wildcats start Big Ten play with a gauntlet.
Even though three of their first five are at home, none of them can be considered wins with MSU (opened +1), Wisconsin (opened +6), Nebraska (opened +4.5), OSU (opened +12.5) and Iowa (opened +3) all before November.
That's as difficult as it gets in the conference and they'll need to grab at least two wins in that period to have a chance at another Big Ten title game. Things open up to close the season and they could easily win the final five, but that early stretch will be difficult to overcome, especially for a new quarterback and offensive line (and OL coach).
This team will be a nuisance as usual, but with that early schedule, expecting eight wins in the regular season is a stretch.
Then again, this team has surpassed expectations more than not and if the defense goes to another level, contending in the West is possible.
2019 Northwestern Wildcats Football Schedule
Aug. 31 at Stanford
Sept. 14 vs. UNLV
Sept. 21 vs. Michigan State
Sept. 28 at Wisconsin
Oct. 5 at Nebraska
Oct. 18 vs. Ohio State
Oct. 26 vs. Iowa
Nov. 2 at Indiana
Nov. 9 vs. Purdue
Nov. 16 vs. Massachusetts
Nov. 23 vs. Minnesota
Nov. 30 at Illinois