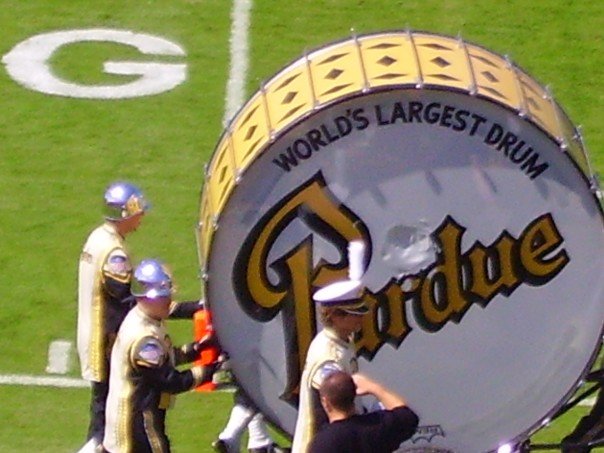 The oddsmakers and betting public apparently feel as though the Purdue Boilermakers football team has a chance to compete in the Big 10 this year. The Boilermakers are listed at odds of 35 to 1 to win the Big 10 in 2019.
Purdue is also listed with a season win total of over or under 8 wins. Though bettors have been playing the under for that prop as the money line attached to the under is -245. These wagers are available at most top sportsbooks.
Purdue coach Jeff Brohm has made a bowl game in each of his first two years at Purdue, but getting out of Big Ten mediocrity is still the goal.
The Boilermakers have a 13-13 combined record in that time and it'll be hard to get past six or seven wins yet again. The biggest disappointment last year was losing the first three games, but then coming around and beating ranked Ohio State and Iowa teams.
Elijah Sindelar Back from Injury
To better their record, the Boilers need to keep things going on offense after averaging 30.5 points and 307.5 passing yards per contest. The return of Elijah Sindelar should help following injury after he posted 18 touchdowns and seven interceptions in a starting role in 2017.
He has plenty to be excited for with playmaker Rondale Moore, who finished with 114 receptions, 1,258 yards and 12 touchdowns as a freshman. The return of tight end Brycen Hopkins (583 yards) also helps, but otherwise, there are questions at skill positions.
The backfield is a bit unknown with oft-injured Tario Fuller (14 carries) and Alexander Horvath (nine carries) the top options.
Outside of Moore, it's also somewhat unknown in the receiving game, though a stout recruiting class was hyped in the spring. But to continue improving, the offensive line can't take a step back after losing three starters.
Some New Faces on Defense
It's a little uncertain on the defensive side after the Boilers were near the bottom of the charts allowing 442 yards per game. Stud linebacker Markus Bailey and tackle Lorenzo Neal are the names to know, but it was the freshmen that stole headlines in the spring. That includes end George Karlaftis, and safeties Jalen Graham and Cory Trice.
All three freshmen are set to be starters and that doesn't include Dontay Hunter, who could become their best pass rusher. Sure, they have plenty of returning players, but after the pass defense ranked last in the conference last year, something has to change and impressive freshmen are a good reason for that.
Consistency is the Key to 8 Wins
For the Boilermakers to take that next step they'll need to be more consistent on both sides of the ball and they'll have to show that immediately. None of their non-conference games are freebies with a trip to Nevada (opened -9) followed by home games against Vandy and TCU.
They could lose all three again, but win two of those and seven overall wins should be expected. The Boilers also get the benefit of five home Big Ten games and none of them are overly difficult with Minnesota, Maryland, Illinois, Nebraska and Indiana in that group.
Sure, winning on the road will be difficult, but if the defense steps up, pulling off another big upset wouldn't be surprising. This team has the talent to reach eight wins if all goes well, especially if Sindelar can stay healthy.
Either way, six or seven wins are a good landing point unless the offensive line has early issue and the defense remains unreliable.
Purdue hosts Vanderbilt 9/7/19 – Vandy 2019 Football Preview
Purdue hosts TCU on 9/14/19 – TCU Football Preview 2019
2019 Purdue Boilermakers Football Schedule
Aug. 30 at Nevada
Sept. 7 vs. Vanderbilt
Sept. 14 vs. TCU
Sept. 28 vs. Minnesota
Oct. 5 at Penn State (opened +10.5)
Oct. 12 vs. Maryland
Oct. 19 at Iowa
Oct. 26 vs. Illinois
Nov. 2 vs. Nebraska
Nov. 9 at Northwestern
Nov. 23 at Wisconsin
Nov. 30 vs. Indiana