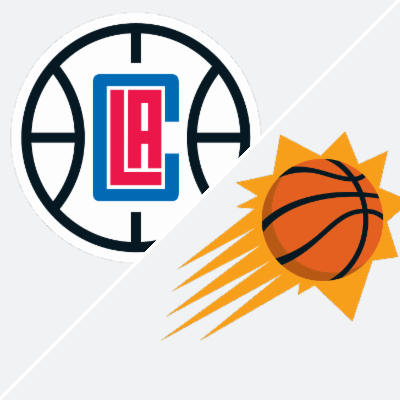 Phoenix Suns (62–25 51-32-2 ATS) at L.A. Clippers (57-33 48-39-1 ATS)
The Clippers staved off elimination in winning Game 5 of this series and in Game 6 they have to win on their home floor to face a Game 7 in the desert. This Western Conference finals game can be seen on ESPN.
Even though the Clippers are at home and have won two of the last three games of this series they are still the betting underdog in Game 6. They are a one-point home dog with the total sitting at 215.
The Suns lost Game 5 at home 116-102 where they allowed the Clip Joint to shoot 54.8% from the floor. It was a far cry from the Game 4 win where they only allowed 80 points and held L.A. to 32.5% shooting.
L.A. won Game 5 with Paul George going for 41 points. They are still without Kawai Leonard and it looks like he will not play in this series.
The Clippers are 11-2 ATS in their last 11 home games facing the Suns.
The Stars Need Help
In the Game 5 loss the Suns did not shoot the ball poorly (45.2%) but their D was not good and Devin Booker and Chris Paul did not get much help. They combined for 53 points, Deandre Ayton only had 10 points, and Cameron Johnson came off the bench to go for 14 points as the only other player in double figures.
Ayton needs to be more aggressive and he only took nine shots and Mikal Bridges (10.6 ppg in the playoffs) also needs to step up after only going for five points on 2/5 shooting in Game 5.
Phoenix was not aggressive and kept getting down big in the last game and they cannot take their foot off the gas in Game 6. A lot of that lands on Paul, who has been scoring well in the last three games of this series but has struggled with his shot.
The Suns are 19-7 ATS in their last 26 games following a loss.
Playoff P Lives Up to His Nickname
George lit it up in the Game 1 win going for 41 points on 15/20 shooting and he also had 13 rebounds. Reggie Jackson went for 23 points and Marcus Morris Sr. chimed in for 22 points.
Not only is Leonard out for the Clippers but C Ivica Zubac missed the last game with a knee injury and is a question mark for Game 6. He has averaged 14 ppg and 13.7 rpg in his last three games.
George had struggled with his shot in the series before shooting a scorching 75% from the floor in the last game. He needs to have another big game for L.A. to force a Game 7.
The Clippers have covered the spread in five of their last six home games.
The Prediction 
The Suns have the 3-2 lead in this series but they have lost two of the last three games to a Clippers team without their big star. George got a lot of help in Game 5 and I look for that to happen again in this game where he will play well again. Paul is known for his playoff letdowns and while I hate to say it I think that will continue in Game 6. The Young Suns will not handle the pressure, as L.A. will win this game forcing a Game 7 in Phoenix.
PICK: Clippers +1