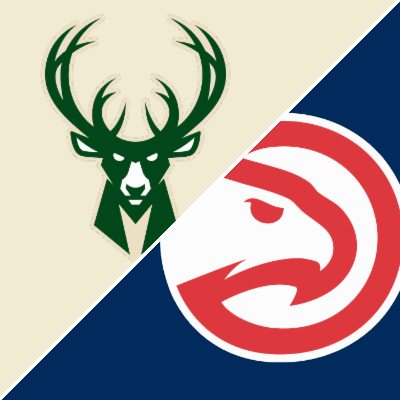 Atlanta Hawks (51-37 48-38-1 ATS) at Milwaukee Bucks (56–31 40-47 ATS)
The Hawks pulled even in this series with a win over the Bucks in Game 4 where star Giannis Antetokounmpo went down with an injury and, obviously, Milwaukee hopes he is back for Game 5. This Eastern Conference finals game can be seen on TNT.
The Bucks are a 2.5-point home favorite in Game 5 with the total sitting at 216. However, with the Greek Freak possibly it is no surprise the public has backed the Hawks, as they opened as a 4.5-point underdog and are now a 2.5-point dog as of Wednesday.
Antetokounmpo hyperextended his knee in the third quarter of the 110-88 loss in Game 4 and he is getting further imaging on Wednesday to see the extent of the injury.
The Hawks were without their star in Trae Young in the Game 4 win where they never trailed. They held the Bucks to a FG% of 39.6% and they had a balanced game on offense with four starters going for at least 15 points.
Milwaukee may need to take a page from Atlanta in Game 4, as Antetokounmpo may be out and the team has to focus on playing defense and having other players get it done in the scoring department.
The Hawks have covered the spread in five of their last seven games as a road underdog.
It's a Team Game
While the Hawks were without Young other players got it done where the team shot 50.6% from the floor. Not only did four starters go for at least 15 points but two reserves scored in double figures.
In the Game 4 win Lou Williams started and went for 21 points, Bogdan Bogdanovic had 20 points, and Kevin Huerter and Clint Capela each had 15 points.
Bogdanovic was the second-leading scorer on the season (16.4 ppg) and he had failed to score over eight points in five straight games before going for 20 points in the last game. Williams (11.3 ppg regular season) had not scored more than five points in five games before going for 21 points in Game 4.
The Hawks need to keep the pressure on and in Game 4 they forced 15 turnovers, which led to 16 points.
Young missed the last game and he will be a game-time decision for Game 5.
Middleton and Holiday May Have to Carry the Load
With Antetokounmpo's status for Game 5 uncertain Kris Middleton and Jrue Holiday may have to carry the offensive load. They did far from that in Game 4 and while they combined for 35 points they were each 6/17 from the floor and only hit two of their 14 3-pointers.
Middleton (20.4 ppg regular season) lit it up in Game 3 with 38 points and he has to do the same in Game 5 if the Greak Freak cannot go. Holliday played great in the first two games of this series but in the last two games has totaled 25 points and has shot 35.3% and 18.2%, respectively, from the floor.
Brook Lopez averaged 12.3 ppg in the regular season but in this series he has only scored more than 10 points in one game.
It does not matter if Antetokounmpo goes or not the Bucks have to avoid the turnovers and not come out flat like in Game 4. Can they do it without the two-time MVP in the lineup?
The Prediction 
The Hawks won Game 4 and they have covered the spread in 13 of their last 17 games facing the Bucks in Milwaukee. However, I do not see that trend continuing. Back at home the Bucks will play a different and inspired game in Game 5 even if the Greek Freak does not play. Middleton will go big and Milwaukee will come out on fire and they will win and cover in their house and take a 3-2 series lead.
PICK: Bucks -2.5