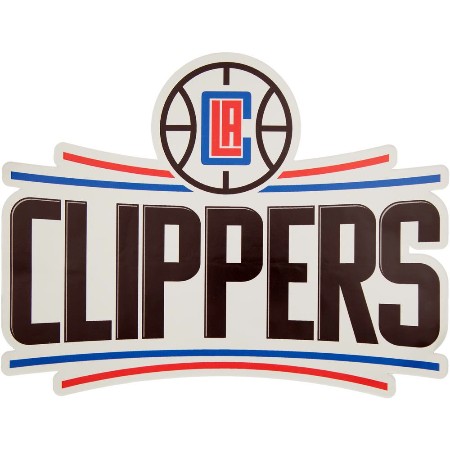 Denver Nuggets (40-18) vs.  L.A. Clippers (39-19)
Date/Time: Friday, February 28, 2020 10:00 PM ESPN
The Clippers only trail the Denver Nuggets by one game in the Western Conference and can pull even with them in this home game.
On the season Denver is 27-27-4 ATS with an O/U record of 27-30 and L.A. is 31-27 ATS with an O/U record of 26-31.
After losing two in a row the Nuggets have rebounded to win their last two games. The team is led by a defense that ranks fifth in the league giving up an average of 106.8 ppg and they put on a defensive clinic in their last game in an 115-98 home win over the Detroit Pistons.
The Clippers have also won two in a row after dropping three straight games. In their three-game skid they gave up an average of 121 ppg but in winning their last two games they gave up 92 and 97 points respectively.
In the lone matchup between these teams this season, which was in Denver, the Nuggets beat the Clippers 114-104.
This season the Nuggets are 17-11 on the road and the Clippers are 23-6 at home.
L.A. has been busy before the trade deadline bringing in Marcus Morris Sr. (18.6 ppg) and Reggie Jackson (13.8 ppg). While the Clippers are not coming off a back-to-back Kawhi Leonard has played all three games since the All-Star break but in this big game, I expect him to play.
Back to Playing Good Defense
In five straight games, the Nuggets did not keep opponents under their season average for points allowed per game before their last game where they only gave up 98 points in the win over the Pistons. In that game, Denver not only held Detroit to 40.7% shooting but they shot a more than solid 57.9% from the floor.
Jerami Grant scored a season-high 29 points off the bench in the win over the Pistons and Jamaal Murray and Nikola Jokic each had 16 points.
Jokic (20.8 ppg 10 rpg) is the Nuggets leading scorer and rebounder and has shot at least 62.5% in his last three games. He had totaled 56 points in two games before going for 16 in the win over Detroit. Murray (18.9 ppg) has cooled off a little after a hot streak but he has run the offense well and has 14 assists in his last two games.
Clip Joint Cool Off the Suns
In the Clippers' last game they were on the road and beat the Phoenix Suns holding them an FG% of only 39.1%. They shot 44% from the floor in the game and they outscored the suns by 18 points in the second and third quarters.
Leonard went for 24 points and 14 rebounds in the win over Phoenix and Morris chimed in for 18 points.
The Clippers have no lack of scoring with seven players averaging in double figures and the team ranks sixth in the league in ppg.
Leonard (27.1 ppg 7.7 rpg) leads the team in scoring and rebounding and while he has totaled 49 points in his last two games he has missed nine of his last 10 3-pointers. Paul George (21 ppg) recently missed a game with a hamstring injury and he has only totaled 18 points in his last two games.
Our Prediction
After failing to cover in three straight games the Clippers have done so in their last two games. The Nuggets covered the spread in their last game but failed to do so in their previous three games.
Tough call in this one, as I am not sure Leonard will play after he has played three in a row since the All-Star break. The Clippers have been a great home team this season, but something tells me the Nuggets are set for another solid game. They will keep it close and while they may not get the win they will cover in this one in La Land.