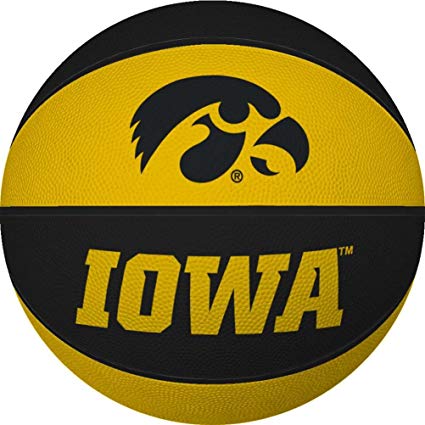 #16 Penn State Nittany Lions (21-7) vs. #18 Iowa Hawkeyes (19-9)
Date/Time: Saturday, February 29, 2020 12:00 PM BTN
Penn State beat Iowa early in the Big 10 season at home and can they beat them on the road this time around?
On the season Penn State is 16-11-1 ATS with an O/U record of 13-15 and Iowa is 17-8-3 ATS with an O/U record of 12-16.
Penn State had lost two games in a row before beating Rutgers at home 65-64 in their last game. The Nittany Lions have a solid offense that ranks 67th in the nation averaging 75.7 ppg but in their last three games, they have only averaged 60 ppg. They showed they can light it up when they beat Iowa earlier this season 89-86 at home.
Iowa is just the opposite of Penn State in that they had won two in a row before losing their last game 78-70 to a ranked Michigan State team. Also, like Penn State, the Hawkeyes are led by their offense ranking 33rd in the nation in ppg.
On the season Iowa is 13-1 at home and Penn State is 5-4 on the road.
Penn State is 11-6 in Big 10 play and Iowa is 10-7 in conference play. The Nittany Lions are tied for second place in the conference with Michigan State, who they host in their next game, two games back of Maryland, who they do not face again in the regular season.
Holding on For a Needed Win
In the 650-64 win over Rutgers in their last game, the Nittany Lions outscored them by 18 points in the first half and then held on for the win despite being outscored by 17 points in the second half. They played good D holding the Scarlet Knights to 42.2% and while they only shot 39.3% from the floor they had eight more points from the free-throw line.
In the win over Rutgers Izaiah Brockington, who is averaging 8.9 ppg, came off the bench to lead the team with 16 points and Myles Dread was the only starter to go for double figures with 11 points.
Lamar Stevens (17.6 ppg) leads Penn State in scoring and after going for 29 points he only had nine points on 4/13 shooting in the win over Rutgers. Myreon Jones (14.1 ppg) is the only other player averaging in double figures and he missed the Rutgers game with an illness and should go against Iowa.
The Nittany Lions have struggled with their shot as of late failing to shoot over 42% from the floor in their last three games.
Bad Second Half Leads to Loss
In their loss to Michigan State in their last game Iowa was up six points at the half but were outscored by 14 points in the second half. The Hawkeyes went cold in the second half and for the game, they only shot 40% from the floor while allowing the Spartans to shoot 50%.
Luke Garza and Ryan Kriener combined for 38 points and 16 rebounds in the loss to MSU while the other three starters combined for 20 points on 7-21 shooting.
Garza (23.6 ppg 9.6 rpg) is the big gun for Iowa and even in the loss to Penn State earlier this season, he went for 34 points and 12 boards in the game. Joe Wieskamp (14.5 ppg) is the second leading scorer but he has failed to score over four points in two of his last three games and in that span is 6-27 from the floor.
Iowa shot a better FG% than Penn State in their loss to them earlier this season but committed 16 turnovers and only forced eight.
Our Prediction
Penn State has failed to cover the spread in their last three games while Iowa has covered in their last three games.
The Bettorsworld score prediction model has this game dead even. A toss up. So, we're willing to take any points available in what figures to be a game that comes down to the wire.