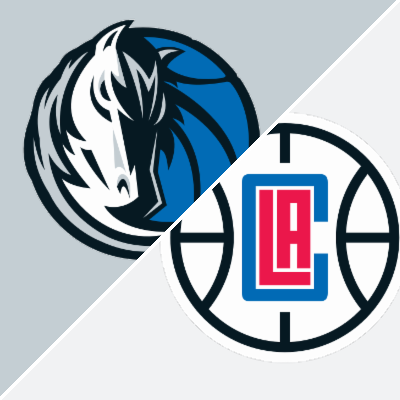 Dallas Mavericks (44-32 43-33 ATS) at L.A. Clippers (49-27 41-34-1 ATS)
This series is all tied up at two games apiece, but the Clippers have the momentum, as they have won the last two games. This Western Conference playoff game can be seen on TNT.
The Clippers are the seven-point home favorite for this Game 5 with the total sitting at 217.
The road team has won every game in this series.
Dallas has lost the last two games of this series by double digits and in Game 4 they only scored 81 points. Luka Doncic was cleared to play in Game 4 with a neck injury but he played poorly and has to turn it around or the Mavs will be going back to the Big D down 3-2.
The star duo of Kawhi Leonard and Paul George carried the Clip Joint in the last game combining for 45 points in the first three quarters in the 106-81 blowout win.
While Dallas has lost the last two games of this series they have covered the spread in their last four games as a road underdog. In Game 5 they will face a Clippers' team that has failed to cover in five of their last six home games.
A Game to Forget
In the 106-81 Game 4 loss it was one to forget for the Mavs, who only shot 34.8% from the floor, 5-30 from 3-pt range (16.7%), and were down 16 points after the first half.
Doncic (27.7 ppg 8 rpg 8.6 assists per game) only had 19 points on 9/24 shooting in the last game and he missed six of his seven three pointers. He had averaged 38 ppg over the first three games of the series.
Kristaps Porzingis (20.1 ppg) was the only Dallas player that came to play in Game 4 going for 18 points on 58.3% shooting.
Tim Hardaway Jr. (16.6 ppg) disappeared at home where he only had four points in the last game and 12 in the previous one while totaling 47 points in the first two games,. In the first two games he shot over 61% from the floor in each one but in the last two games he has shot 28.6% and 12.5% respectively.
Finding their Groove
The Clippers tied up his series with a solid all-around Game 4 and their two stars stepping up. They shot 48.1% from the floor and 39.4% from 3-pt land and led by as many as 28 points.
Leonard (24.8 ppg) was unstoppable in the last two games where he totaled 65 points and shot at least 73.3% from the floor in both games. George (23.3 ppg) did not have the best shooting Game 4 (37.5%) but had nine rebounds and killed it on defense.
While the Clippers are only 1-5-1 ATS in their last seven games following a straight up win that one game they covered was in Game 4.
Prediction
The Clippers have all the momentum and there are still question marks surrounding Doncic's neck injury. He will play in this game, but will he be 100%? Can he get over his horrible Game 4? Big questions. While the Mavs won both games in La La Land in this series so far that will not happen in this game. The Clippers will continue to play well and get it done on defense. Dallas may stay close for a while but Leonard and George will carry the team to a win again and they will also cover the spread.
PICK: Clippers -7