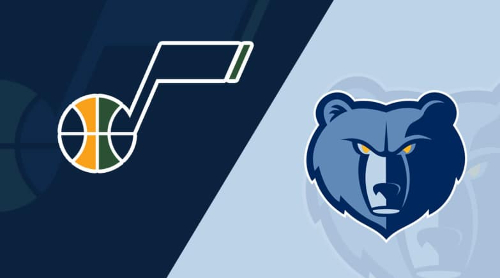 Memphis Grizzlies (41-34 43-30 ATS) at Utah Jazz  (52-21 41-32 ATS)
The Grizzlies are the eighth seed in the West and while they pulled off an upset in winning Game 1 Utah was without star Donovan Mitchell, who will play in Game 2. This game can be seen on national TV on TNT.
The Jazz are an 8.5-point home favorite in this playoff game with the total sitting at 217.5.
The Grizzlies beat the Jazz 112-109 in the series opener. They have won their last two games where they were an underdog in each one. Memphis has covered the spread in 10 of their last 12 games as an underdog.
The Jazz are down 0-1 in this series but get their star back. Mitchell has not played in 18 games due to an ankle injury and he was not happy being sat out for Game 1, as he said he was ready to go.
The Jazz won all three games facing the Grizzlies in the regular season. Mitchell (26.4 ppg) played in two of those games and in each he went for 35 points.
Memphis has covered the spread in seven of their last 10 road games facing the Jazz.
Brooks and Morant Lead Griz to W
In the Game 1 win Dillon Brooks and Ja Morant combined for 57 points and both shot at least 50% from the floor.
Brooks (17.2 ppg) has been getting it done lately, as he has averaged 24.8 ppg over his last five games. Morant (19.1 ppg) is the leading scorer for Memphis, and he had totaled 28 points in two games, shooting poorly in each, before a more than solid last game.
Jonas Valanciunas (17.1 ppg 12.5 rpg) went for 15 points and 12 boards in the win over Utah and he had been tearing it up in his previous few games.
He's Baaaaaaack
Mitchell comes back for this game and the Jazz need him, as he team only shot 42% from the field and the two other scoring guards did not shoot the rock well.
In the Game 1 loss Mike Conley (16.2 ppg) did go for 22 points but was only 6/18 from the floor and missed eight of his 11 3-pointers. Jordan Clarkson (18.4 ppg) recent won the 6th Man of the Year award but only had 14 points on 5/16 shooting and missed all eight of his 3-pointers.
Bojan Bogdanovic (17 ppg) went for 29 points on solid shooting in Game 1 and Rudy Gobert (14.3 ppg 13.5 rpg) had 11 points and 15 boards.
Gobert won the Defensive Player of the Year in 2018 and 2019 and he needs step up his D in Game 2. He allowed Valanciunas to grab six offensive rebounds and is the anchor of the Jazz defense that allowed the Griz to grab 16 offensive rebounds and outscore them 62-42 in the paint.
Prediction
Not only are the Jazz 3-7 ATS in their last 10 games as a home favorite but are 3-8 AS in their last 11 home games and 0-4 ATS in their last four playoff games as a favorite. Look for those trends to continue in this game. I think the Jazz will get the W with Mitchell back on the court, but the confident Grizzlies will give them a game and keep it close. In the second game of this Western Conference playoff series take the Griz and the points.
 PICK: Grizzlies +8.5