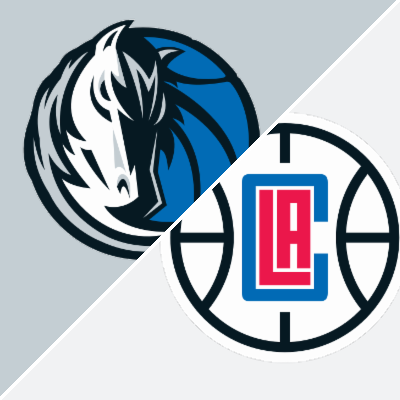 Dallas Mavericks (43-30 36-37 ATS) at L.A. Clippers (47-26 39-33-1 ATS)
The Mavericks took to the Clippers in Game 1 of this series winning in L.A. where Luka Doncic had a triple-double. This big Western Conference playoff game can be seen on NBATV.
The Clippers are a 6-point home favorite in Game 2 with a total of 216.
The Mavs have beaten the Clippers in three of four games this season, including Game 1 of this series, and have won both games in L.A.
The Clippers led the NBA this season in 3-pt shooting but in the loss in the opening game of this series they only shot 27.5% (11-40) from deep while Dallas shot a scorching 47.2% (17-36) from long range.
The Clippers failed to cover the spread in Game 1 as a 6-point favorite but they have covered in nine of their last 13 games facing the Mavs.
Luka Has Help
In the 113-103 Game 1 win Luka Doncic was huge going for a triple double (31 points, 10 rebounds, 11 assists but he had some help as well. Tim Hardaway Jr had 21 points on 8/13 shooting hitting five of his nine 3-pointers and Dorian Finney-Smith nearly doubled his season average with 18 points.
In the opening game Dallas shot 50% from the floor and they held the Clip Joint to 44% shooting.
It was a good thing Hardaway Jr. and Finney-Smith stepped up in the last game as Kristaps Porzingis (20.1 ppg 8.9 rpg) only had 14 points on 4/13 shooting. He has failed to score over 19 points in six of his last seven games.
Doncic (27.7 ppg 8 rpg) had only totaled 38 points in two games before going for 31 points in the last one.
Hardaway Jr. (16.6 ppg) scored 22 points in the two previous games before Game 1 and his play will be key in this game, as the Clippers will try to contain Doncic. In the second half L.A. swarmed Doncic but left other players open and those players stepped up and need to do so again.
On the season the Mavs are 22-15 on the road and they have covered the spread in four of their last five games as a road underdog.
Get Back to the 3
In the Game 1 loss the Clippers struggled with the 3-pointer with Kawai Leonard, Paul George, and Marcus Morris Sr. combining to go 3-20 from deep.
Leonard went for 26 points and 10 boards in the loss and Paul George had 23 points after a slow start. Leonard (26 ppg) and George (23 ppg) are the top two scorers for L.A. and they need to set the pace in this big game.
The Clippers have a deep team and in the season ranked sixth in the league in ppg. Contain Doncic is important in this game but they cannot let the other players for Dallas take over like they did in the last game.
On the season the Clippers are 26-11 at home and they have failed to cover the spread in four of their last five games at home.
Prediction
While the Clippers are 5-0 ATS in their last five games after a double-digit loss at home they have failed to cover in their last four games as a favorite. The Mavs are 5-2 ATS in their last seven road games and 6-1 ATS in their last seven games facing a team with a winning record.
I look for the Clippers and their stars to bounce back in this game but Doncic will still have a big game and the Mavs will play well. This Game 2 will be a close game throughout and while Dallas may not win they will cover the spread getting six points.
PICK: Mavericks +6