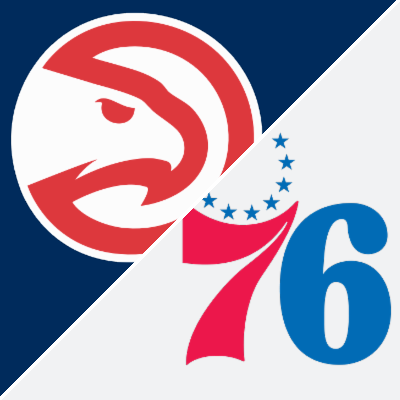 Philadelphia 76ers (54-25 42-34-3 ATS) at Atlanta Hawks (46–33 44-31-1 ATS)
The 76ers took Game 2 and after losing Game 1 they head down to Atlanta with this series tied at 1-1. This Eastern Conference playoff game can be seen on ESPN.
The top seed in the East in the 76ers are a 1.5-point road betting favorite in Game 3 with the total sitting at 224.5.
The Hawks won Game 1 with Trae Young going big and the team scoring 128 points but their offense was not the same in the 118-102 Game 2 loss. In the loss the Atlanta defense allowed Philly to shoot nearly 53% from the floor and over 42% from 3-pt land.
The 76ers won Game 2 but with the loss in Game 1 the Hawks have home court advantage. They lost the lone game against the Hawks on the road this season and they have failed to cover the spread in their last six visits to Atlanta.
Defense Comes Through
The 76ers played a solid offensive Game 2 but their defense also played well holding the Hawks to 102 points, which is 11 points less than their season average. In Philly's five playoff wins they held opponents to an average of 106 ppg while in the two losses gave up an average of 125 ppg.
Joel Embiid (28.5 ppg 10.6 rpg) got over finishing second in the MVP voting to go big in the last game with 40 points and 13 rebounds. Tobias Harris (19.5 ppg) went for 22 points while Ben Simmons (14.3 ppg) had a quiet game going for only four points. Embiid has scored at least 36 points and shot over 52% from the floor in three of the last four games including the last two.
Reserve Shake Milton (13 ppg) came up big in Game 2 with 14 points after only averaging 3.4 ppg in the first five playoff games.
The 76ers are 10-4-1 ATS in their last 15 games as a home favorite.
Young Needs to Bounce Back
Atlanta All Star Trae Young (25.3 ppg) scored 35 points on pretty solid shooting in Game 1 but in Game 2 only scored 21 points on 6/16 shooting and he missed six of his seven 3-pointers. He needs to bounce back in this game as does Bogdan Bogdanovic (16.4 ppg), who only had 14 points on 6/16 shooting in the last game.
Young was the only starter that scored over 14 points in Game 2 and the only reason they were not totally blown out is that reserves Danilo Gallinari (13.3 ppg) and Kevin Huerter (11.9 ppg) combined for 41 points.
The Hawks scored 28 points off turnovers in Game 2 while the 76ers only had seven and Atlanta still lost badly. John Collins (17.3 ppg) was the second leading scorer for the Hawks this season and he only had eight points on 36.4% shooting in Game 2 while going for 21 points on 77.8% shooting in Game 1.
Atlanta needs their starters to play much better in this game or they will be down 2-1 in this series.
The Prediction 
The Hawks have covered the spread in five of their last seven games as a home underdog. On top of that, they have covered in their last six home games facing the 76ers. However, those trends will not continue.
The 76ers will come out firing again and Embiid will be unstoppable again. Back at home the Hawks will put up a fight but the 76ers have too much scoring and they will win and cover to take the series lead and also take back home court advantage.
PICK: 76ers -1.5