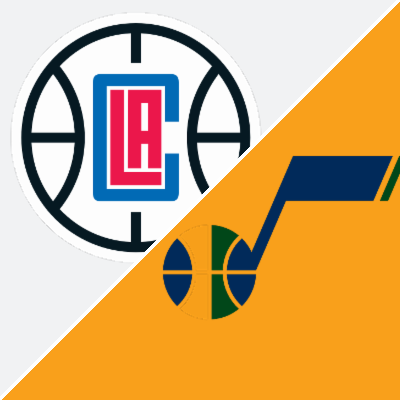 Utah Jazz (58–21 47-32 ATS) at L.A. Clippers (51-30 44-37 ATS)
The Clippers look to rebound back at home after losing the first two games of this series in Utah. This Western Conference playoff game can be seen on ABC.
Oddsmakers have the Clippers as a 3.5-point home favorite with the total sitting at 223.5.
The Jazz beat the Clippers in Game 2 117-111 where Donovan Mitchell had another big game and Utah shot the rock well with an FG% of 55.3%. They split the two games facing the Clippers on the road this season.
The Clippers have lost the first two games of this series and they did the same thing in the last series. Their defense was not good in the last game and while Kawai Leanard (24.8 ppg), Paul George (23.3 ppg), and Reggie Jackson (10.7 ppg) each had at least 21 points no other player had more than eight.
The Clippers have failed to cover the spread in five of their last six games facing the Jazz and have failed to cover in nine of their last 12 home games against them.
Mitchell Shines, Again
In the Game 2 win Donovan Mitchell (26.4 ppg) went big again going for 37 points on 15/29 shooting and was 6/12 from 3-pt land and this was after going for 45 points in Game 1.
Jeremy Clarkson (18.4 ppg) was big off the bench in Game 2 with 24 points and he Bojan Bogdanovic (17 ppg), Rudy Gobert (14.3 ppg), and Joe Ingles (12.1 ppg) all had at least 13 points and each shot over 50% from the floor.
Utah shot a scorching 51.3% (20-39) from beyond the 3-pt arc in Game 2 and the Clippers need to play better perimeter D in this game or they may be in a 3-0 hole in this series.
Utah has not only won their last six games after losing their playoff opener but they have covered in all of them as well.
Repeat of Last Series?  
The Clippers are down 2-0 just like the last series where they won four of the next five games to advance. Leonard has shot the ball pretty well in the last two games and while averaging over 31 ppg in the playoffs he has not scored over 23 points in both games of this series.
George has had a double-double in each of the last two games and did not shoot that bad in the last game but in his last four games is only shooting 35.3% from the floor.
Playoff Rondo (Rajon Rando) has not lived up to his nickname in this playoffs, did not play in Game 2, and only had three points in Game 1.
Leonard is the leader of the Clip Joint and he needs to come out Big in Game 3. He needs help but his play sets the pace of the team and he has a lot of pressure on him in this Game 3.
The Prediction 
Not only are the Clippers 1-4 ATS in their last five home games but they are also 0-5 ATS in their last five Conference Semifinals games. Not going to lie I am a Lakers' fan and not one of the Clippers, but I look for them to bounce back big time like they did in the last series. Look for Leonard and the L.A. defense to get it done in this game, which is why they will get the W, cover the spread, and get back in this series.
PICK: Clippers -3.5