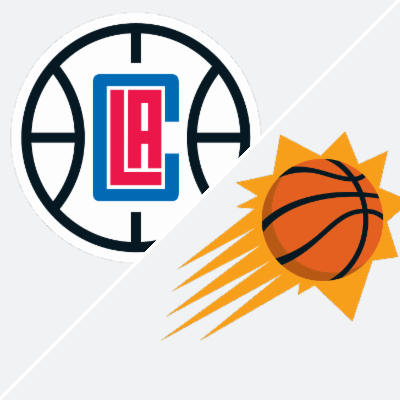 Phoenix Suns (61–23 51-31-2 ATS) at L.A. Clippers (55-32 48-38-1 ATS)
The Suns took a 2-0 lead in this series with a stunning win in Game 2 where DeAndre Ayton put down an alley-oops from out of bounds to end the game. This series now shifts back to L.A. and Game 3 can be seen on ESPN.
Even on the road the Suns are a 1-point betting favorite in Game 3 with a total of 218.5.
In Game 2 of this series in Phoenix the Suns beat the Clippers 104-103.
The Suns have reeled off nine straight wins and they had covered the spread in their first eight games before not doing so in the last game as a 6-point favorite.
The Clippers are down 2-0 in this series but they were also down 2-0 in their first-round playoff series. Kawai Leonard has not played in this series and with his knee injury he is likely out of Game 3.
While L.A. has covered the spread in their last four home games the Suns have covered in their last four road games, so something has to give in Game 3.
Dominating the Paint
In the Game 2 win the Suns not only shot a better FG% (50% to 45%) they also dominated in the paint where they outscored the Clippers 60-30. They needed to do that in the game since they struggled with the long ball missing 20 of their 26 3-pointers (23.1%).
Ayton played the hero in the last game with the game-winning bucket but also had a big game, overall, with 24 points on 12/15 shooting and he also had 14 rebounds. He has scored at least 20 points in each game of this series where he shot at least 71.4% from the floor.
Devin Booker went for 20 points in Game 2 but only shot 5/16 from the floor and Cameron Payne blew up for 29 points after totaling 15 points in his previous two games. He will likely not see as much court time in this game, as Chris Paul has been cleared to play.
Booker went for 40 points in the Game 1 win before struggling in their last game. He will have CP3 back in the lineup in this game and that should take some pressure off him in the backcourt.
George Needs to Take the Reigns
With Leonard out Paul George needs to lead the Clippers and while he had a team-high 26 points in the Game 2 loss he was 10/23 form the floor, was 1-8 from 3-pt land, and he missed two free throws with only seconds left before Ayton hit the game-winning shot. In the two games of this series, he has scored 26 points and 34 points but has not shot a good FG%.
Reggie Jackson has been solid in the series and has shot the rock well. On the other side of the coin Marcus Morris Sr. (13.4 ppg regular season) has only totaled 13 points in the first two games of this series where in each he only shot 27.3%.
The Clippers have the issues with Leonard out and George not shooting well but in the first two games of this series on the road they only lost by a total of seven points.
L.A. is 6-1 ATS in their last seven games as a home underdog.
The Prediction 
Many are jumping on the Suns' bandwagon but the Clippers only lost the first two games by seven points and they are without Leonard. They will put it together in Game 3, which is a must win. George will get back on track and get help and at home the Clip Joint will play better defense. I see a close one, yet again, but the Clippers will find a way to come through at home and win and get back in this series.
PICK: Clippers +1