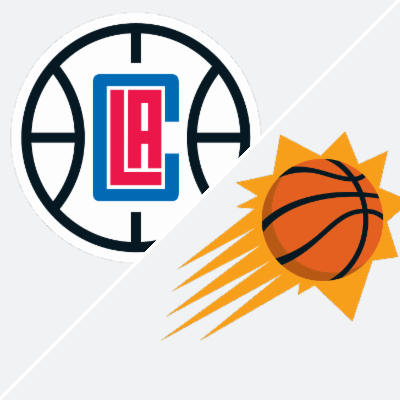 Phoenix Suns (61–24 51-32-2 ATS) at L.A. Clippers (56-32 48-39-1 ATS)
The Clippers played great defense and for the third series in a row they came back to win Game 3 after losing the first two games. This Western Conference finals game can be seen on ESPN.
The odds for this game are the same for Game 2, as even on the road the Suns are a 1-point betting favorite with the total sitting at 220.
In Game 3 the Suns lost the Clippers 106-92 where they struggled with their shot putting up their lowest point total of the post-season. Chris Paul was back in the lineup but struggled mightily as did Devin Booker, who was wearing a mask after breaking his nose in three places in the Game 2 win.
After giving up 120 points and 104 points, respectively, in the first two games of this series the Clip Joint played great D in the Game 3 win holding Phoenix to an FG% of 38.9%.
L.A. has not only won their last five home games but they covered the spread in all of them.
Stars Don't Shine
In the Game 3 loss the stars of Booker and Paul each only had 15 points and they combined for 10/40 shooting missing 11 of their 14 3-pointers.
Booker stated after the mask did not bother him but that may not be the case. He is averaging 27.2 ppg in the playoffs and after a big Game 1 of this series he has scored 15 and 20 points, respectively, in the last two games where he did not shoot over 33.3% in either of them. On top of that in the last two games he has 11 turnovers.
DeAndre Ayton and Miles Bridges did their part in Game 3 combining for 31 points on 14/21 shooting.
Cameron Payne had scored 11 and 29 points in the first two games of this series but he hurt his ankle in Game 3 and only scored two points in four minutes and did not return. He is a question mark for Game 4.
The Suns had all the momentum heading into Game 3 but that is not the case any longer. They were outscored by 16 points in the second half and if Paul and Booker do not get back on track this series is headed back to Phoenix tied.
Dating back to the regular season the Suns are 12-4 ATS in their last 16 games following a loss.
Playoff P Gets It Done
After missing two key free throws late in Game 2 Paul George came back and hit six of seven from the charity stripe in Game 3 and had a game high 27 points. He did not have a great shooting game (9/26) he had 15 boards and when he was on the court the Clippers had a +/- of +23.
Reggie Jackson had 23 points on 9/17 shooting in Game 3 and he has averaged 22 ppg on 50.7% shooting in this series. Ivica Zubac was also a key player in Game 3 with 15 points and 16 boards and his rim protection was solid.
Kawai Leonard has not played in this series and the extent of his knee injury is still unknown, but he is likely out for Game 4.
The Clippers are 10-1 ATS in their last 11 home games facing the Suns.
The Prediction 
Same old song and dance for the Clippers, as the pundits have written them off after every series but they have bounced back. I look for that to continue in this game, as L.A. will play solid defense, again, in Game 4 and Playoff P will lead the club with Leonard for the second straight game and they will get the win and even the series heading back to the desert.
PICK: Clippers +1