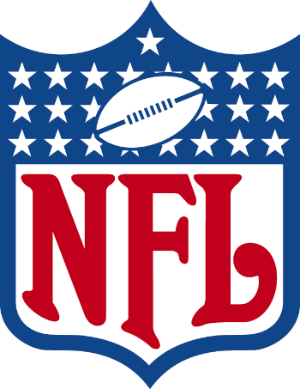 Buffalo Bills vs. New England Patriots – Week 16 NFL Betting Analysis
Buffalo Bills (10-4 9-4-1 ATS) at New England Patriots (11-3 8-6 ATS)
The Patriots snapped their two-game losing streak with a blowout win in their last game and they are a 6-point favorite hosting the Buffalo Bills in an AFC East showdown. The total for this game is 38.5.
The public has lightly backed the Bills in this division matchup, as they opened as a 6.5-point underdog and as of Tuesday are a 6-point dog.
The Bills locked up a playoff berth in their last game, which was a 17-10 road win over the Pittsburgh Steelers.
If the Patriots need to win one of their last two games to win the AFC East.
While the Pats did snap their two-game skid in their last game, winning 34-13 against a one-win Cincinnati Bengals team. New England is still dealing with the Spygate 2 scandal but penalties for that will not happen until after the season.
They currently have the #2 seed in the NFC and a first-round playoff bye but if they lose a game and the Kansas City Chiefs win out they will be the 3rd seed.
The Bills have won four of their last five games and they gave the Patriots a test in an early-season matchup losing 16-10.
Coming Up Big Late
In their 17-10 win over the Steelers in their last game, they came up big late scoring 10 points in the 4thquarter. The defense held Pittsburgh to only 229 yards and they stuffed the run only giving up 51 rushing yards.
In the win over Pittsburgh, Josh Allen was 13/25 for 139 yards with a TD and an INT and John Brown was, by far, his main target with 99 receiving yards.
Devin Singletary rushed for 87 yards in the game averaging 4.1 yards per carry and he has rushed for at least 87 yards in three of his last four games including his last two.
He fumbled twice in the Pittsburgh game losing one and he has to hold onto the rock in this game. Turnovers will be key, as in the 16-10 loss to the Pats in their 4th game of the season Buffalo outgained them 375 yards to 224 yards but had four turnovers and only forced one.
New England had given up 51 points in two losses before only giving up 13 against Cincinnati, but it is the Bengals. Overall, the Patriots rank 2nd in the league in pass defense and 7th in run defense.
A Win is a Win
The Patriots did beat the weak Bengals in their last game but a win is a win. They had fewer yards in the game (315-291) but forced five turnovers and did not commit any.
New England was outgained by a Cincy team that ranks 29th in the league in overall offense. Tom Brady was solid but not spectacular with 128 passing yards with two TD and no INT and Sony Michel rushed for 89 yards.
Brady has failed to pass for over 168 yards in his last two games and he only ranks 21st in the league in QBR. He only passed for 150 yards with no TD and a pick in the earlier season win over Buffalo and Sony Michel rushed for 67 yards.
Buffalo ranks 3rd in the league in pass defense and 10th in run defense.
Our Prediction
The Bills are 3-1-1 ATS in their last five road games against the Patriots and, overall, they are 7-0-1 ATS in their last eight games.
The Patriots easily won last week but their offense still did not look that good. The Bills are riding high after qualifying for the playoffs with their win over the Steelers, but they will come down some after this game.
Brady and company will not pass up the chance to win the AFC East at home and while this will be another low scoring game the Pats will win and cover.
PICK: Patriots -6