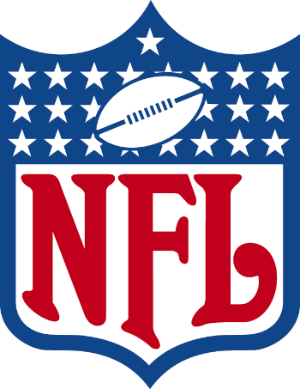 Green Bay Packers vs. Minnesota Vikings – Week 16 NFL Betting Analysis
Green Bay Packers (11-3 9-5 ATS) at Minnesota Vikings (10-4 8-6 ATS)
In a huge Monday night NFC North showdown, the Minnesota Vikings are a 5.5-point favorite hosting the Green Bay Packers with a total AT 46.
The public has backed the Vikings at home in this Monday night game, as they opened as a 4-point favorite and as of Thursday they are a 5.5-point favorite.
This game has major playoff implications. The Packers are in the post-season and have the 2nd seed in the NFC. The Vikings trail the Packers by one game in the NFC North and can qualify for the playoffs with one more win or if the L.A. Rams lose one of their remaining two games.
Green Bay has won two in a row, but neither was an impressive win and neither came facing a winning team. They beat the Chicago Bears 21-13 in their last game when they had 100+ fewer yards but had many more turnovers. Aaron Rodgers has led the offense that has failed to score over 21 points in their last two games.
The Vikings won eight straight after a 2-2 start and they are a perfect 6-0 at home. Like the Packers, Minnesota has won two in a row and their defense only gave up 17 points while they scored 59 points.
In Week 2 these teams faced off in Green Bay where the Packers beat the Vikings 21-16.
The Vikings are 4-1 ATS in their last five home games facing the Packers.
Good Thing for Turnovers
In their win over the Bears in their last game, they forced three turnovers and that was key since they allowed 415 yards while gaining 292. Aaron Rodgers had a pretty good game with 203 passing yards and a TD with no INT.
Davante Adams led the way in the win over the Bears with 103 receiving yards and Aaron Jones had 51 rushing yards and Jamaal Williams had 26 rushing yards. Neither averaged four yards per carry. Jones rushed for 116 yards in the Week 2 win over the Vikings.
Rodgers ranks 17th in the NFL in QBR and while he has not had any huge games in the last several he only has two INT on the season to go with 24 TD. He had a similar game against Minnesota early this season as his last game where he passed for 206 yards with two TD and no picks.
Minnesota's defense has been solid in the last two games but still only rank 20th in pass defense, which is a major concern facing Rodgers. However, the defense forced a whopping seven turnovers in their last game in the win over the Chargers where they, actually, had one fewer overall yard and still won by 29 points.
Vikings Are Rolling
Nobody is really talking about the Vikes much as a Super Bowl contender. However, they have won eight of 10 games and their only losses have come against the Packers, Bears, Chiefs, and Seahawks.
Kirk Cousins has put together a quietly great season with 25 TD and only five INT and is one of the leading signal-callers in the league in terms of completion percentage.
One big question is can Cousins come through in primetime? He has one primetime win in his career and he did not have a good game in the Week 2 loss to the Packers with two INT and one TD.
A big hit for the Vikes in this game is that it looks as if Dalvin Cook, who ranks 7th in the league in rushing yards, will not play. He has been hampered by a shoulder injury for the last few games and in his last four games has only averaged 36 rushing yards per game.
The Packers have only allowed 28 points in their last two games but still only rank 24th in the NFL in run defense and 22nd in pass defense.
Our Prediction
The Packers are 1-4 ATS in their last five games against the Vikings in Minnesota and the home team is 6-1 ATS in the last seven games between these teams.
PICK: Vikings -5.5