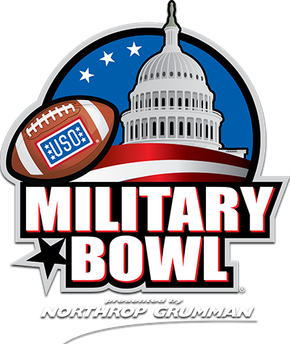 The Military Bowl always seems to bring some intrigue and good competition. All 11 winners have scored at least 29 points so expect that to happen again with North Carolina trying to win one for the ACC, which has lost the last two. The Tar Heels were an early -4.5 point favorite with an over/under of 53 for the game in Annapolis.
Rod Carey had an impressive first season at Temple, yet it's hard to ignore his 0-6 bowl record which he accrued at Northern Illinois. Both of these teams had some nice highs and some bad lows, so it won't be easy projecting what will happen. The Owls had three losses by at least 16 points, but they also had a huge win against Memphis, the AAC Champion. 
It was somewhat similar for UNC, though early wins against South Carolina and Miami don't mean as much as they once did. The best thing the Tar Heels did was give Clemson their biggest test and almost pulled off the upset. Otherwise, their lone win against a bowl team was Miami and they beat up on the lesser teams in the ACC.
Both defenses finished at about the same level with Temple slightly better according to the numbers. Temple gave up 23.5 points per game compared to 24.6 for UNC, though both were mostly inconsistent. On a per play basis, the Owls were the better team, giving up 6.1 yards per pass and 3.6 yards per carry.
However, that's something the Heels should be able to handle, as they were able to move the ball on most defenses in the ACC. Quarterback Sam Howell is the future of the program after averaging 8.6 yards per pass for 35 touchdowns and seven interceptions as a freshman.
Dyami Brown averaged more than 20 yards per reception while Dazz Newsome worked closer to the line of scrimmage and had 64 receptions. Even better was that both running backs Michael Carter and Javonte Williams averaged at least 5.6 yards per carry, combining for more than 1,700 yards and eight touchdowns.
They held their own against Clemson in the trenches so there's no reason they won't be able to against Temple.
The question for the Owls is if they can keep up on the scoreboard, something they failed to do against SMU and UCF. The Heels were mediocre in about every facet defensively allowing 7.2 yards per pass and 4.1 yards per rush. 
Temple lacked consistency most of the year behind an iffy quarterback and iffy rushing attack. Anthony Russo wasn't much better than a year ago, if at all, as he completed 58.6% of his passes on 6.8 yards per attempt for 21 touchdowns and 11 interceptions.
Of note, 10 of his touchdowns came in the first three games. Top receivers Jadan Blue and Branden Mack had solid numbers and were probably the highlight of the team as they combined for more than 1,800 yards and 11 touchdowns.
The rushing attack was a bit lackluster and averaged 3.8 yards per carry as a team. Re'Mahn Davis (900 yards, 5.1 ypc) will likely get most of the carries as Jager Gardner broke his ankle late in the season.
While Temple had the huge win against Memphis, it's hard to ignore how much it struggled offensively at times, failing to score more than 21 points in three of the final five games.
That lack of offense could be yet another problem if UNC comes in ready to roll in Mack Brown's first bowl in his first year back. Neither team has a relevant trend, though Temple covered its last four of the regular season and UNC covered its last two. 
Our Pick – We're going to make a simple case for each team here, and then we'll let you know which side we're going with.
The case for Temple  – not tough to make a case for Temple here. North Carolina has simply not been able to put any distance between themselves and opponents this year. They throttled NC State and beat Georgia Tech 38-22. Mercer doesn't count. The rest of their games were very tight.
UNC had 9 games decided by a TD or less and 8 games saw the point spread winner decided late in the 4th quarter. Meanwhile, Temple and their offense win by grinding out close games.
So, the body of work for both of these squads suggest this game is decided very late in the 4th quarter and we prefer to be "taking" rather than "laying" in that type of a setup.
The case for North Carolina – While there aren't many statistics to point to that would seem to make the favorite an attractive proposition, our model, when using full season data and data from the last 7 games has UNC on top by 11 and 7 respectively.
The model is worth paying attention to. As is the coaching matchup here. Mack Brown is no stranger to Bowl games. He's prepared teams for 22 of them, compiling a 13-8 record and a National Championship.
Browns opponent on the other sideline, Rod Carey, has led teams to 6 Bowls. He's 0-6 straight up and against the spread losing by an average of 18 points per game.
The verdict – This game opened up UNC -6 and has come down to -4.5. The lowest we saw was -4. It would take additional movement and a number of -3 or less for us to consider the side we like here, which is the Tar Heels.
The models projection is of course part of the reason we'd side with UNC, but the bigger reason would be the coaching matchup.
Rode Carey has yet to prove he can prepare a team for a bowl game while Mack Brown has. Give us the better coach here with over three weeks to prepare.
North Carolina -4.5