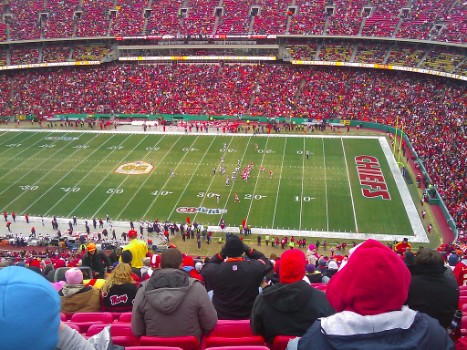 Oakland is coming off of a terrible loss to the Jets, 34-3, where things got so bad that Jon Gruden decided to pull QB Derek Carr after he only generated 127 yards and no touchdowns on the day. 
Rookie sensation Josh Jacobs only had 34 yards on 10 carries. Oakland was on a 3 game winning streak heading into the Jets game, and also had one of the final 2 wild card spots, but after the loss they got bumped back down out of the current playoff bracket.
The Chiefs are coming off the bye at 7-4 they currently hold a 1 game lead in their division over the Raiders, making this matchup even bigger on Sunday.
Pat Mahomes is coming off a poor performance in his last game against the Chargers, where he only had 182 yards and 1 TD with 1 INT, those stats are unlike his normal numbers he puts up each Sunday, but they were able to convert a couple goal line situations into scores and the defense stepped up with 4 interceptions to seal the victory.
The Chiefs have been using a running back by committee approach lately, with McCoy and Darrell Williams and Damien Williams. Each week it seems like one guy steps up and Coach Andy Reid always rides the hot hand.
This approach has been fine thus far, but come the playoffs they are going to need to determine which guy is their go to guy.
Derek Carr has been pretty solid this year, with 15 touchdowns to only 6 interceptions, the problem is they have had wide receiver issues all year. They rely on tight end Darren Waller, but when he is doubled they haven't had a consistent wide out step up.
Tyrell Williams has had big games but the inconsistency and injuries have been a real issue for Derek Carr who needs a big time target to step up.
The Chiefs are currently 11 point home favorites this week with a total of 50. These two teams played early this season the Chiefs won 28-10, behind a big 4 touchdown performance by Pat Mahomes. 
Our Pick – Chiefs -11