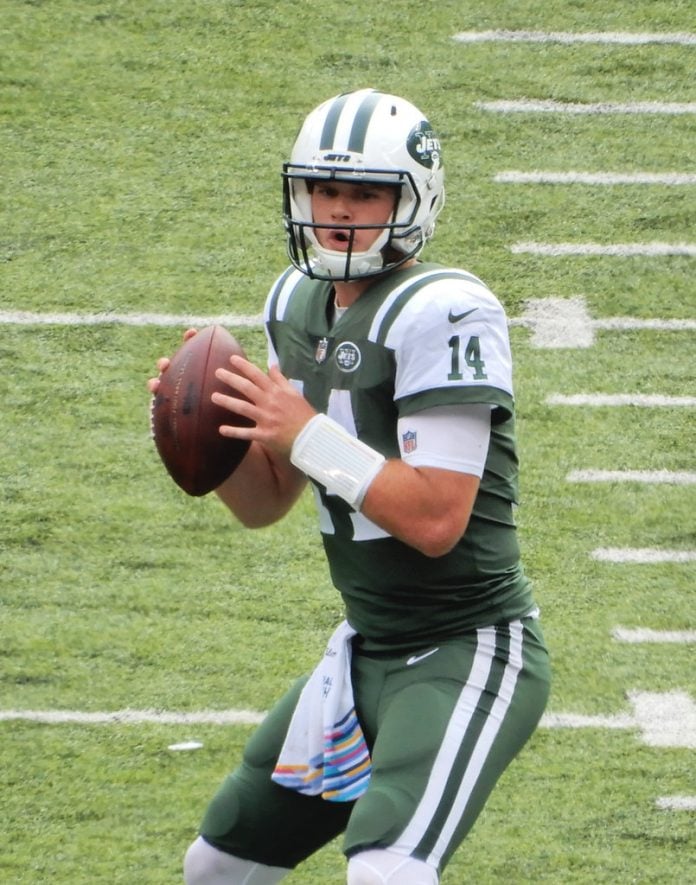 Oakland Raiders (6-4, 6-4 ATS) vs New York Jets (3-7, 4-6 ATS)
The New York Jets, winners of their last two games, return home to MetLife Stadium in East Rutherford, NJ to take on the Oakland Raiders on Sunday at 1 p.m. ET.
The Raiders are -3 favorites and the total opened at 47-½ points, but immediately dropped to 45-½ points.
Recent history
The Raiders, despite winning 17-10, had their hands full last week in a game with the winless Cincinnati Bengals who are strong favorites to have the first pick in next year's NFL Draft.
The week prior to that they narrowly escaped the just-plain-awful Chargers, winning 26-24 and three weeks ago they beat a struggling Lions team 31-24.
The Raiders won their first road game of the year 31-24 over the Colts, but lost the next two 42-24 to the Packers and 27-24 to the Texans.
After starting the year 0-4, the Jets are 3-3 in their last six games with wins over the Cowboys, Giants and Redskins and losses to the Patriots, Jaguars and Dolphins.
Jets offense on fire
Key to the turnaround in New York has been a resurgent offense led by QB Sam Darnold, a second year player who seems to be getting the hang of things.
Darnold completed 19 out 30 passing attempts for 293 yards, 4 TDs and an INT last week in a 34-17 win over the Redskins. The week before that, Darnold was also 19 for 30, but had 230 passing yards, 1 TD and an additional rushing TD.
WR Jamison Crowder, Darnold's favorite target, is also playing well with ten catches and a TD in his last two.
While he hasn't been particularly effective, RB Le'Veon Bell has at least scored a TD in his last two games.
If he gets going then the Jets will takeoff in a big, big way.
Raiders playing below talent level
The Raiders have one of the worst defenses in the NFL, ranking ahead of only 12 teams while checking in 20th best and barely good enough to hold off the embarrassingly bad Bengals.
QB Derek Carr looked pretty good in that 10-7 win, connecting with eight different receivers whilst going 25/29 for 292 yards, 1 TD and 1 INT.
Unfortunately, red zone woes kept them from putting more points on the scoreboard.
Final thoughts
The Jets and Raiders are mid-level teams that have done some good things and some bad things this year.
Neither is particularly good, but neither is particularly bad either.
Rushing defense is one of the things New York does very well and they rank #1 in that category for the entire NFL.
Passing defense is far worse, ranking 21st in the League, but they have proven they can contain bad offenses and bad QBs.
Based on recent play, Carr and the Raiders are on the verge of falling into that territory.
This game could come down to Carr's ability to execute and make plays in the red zone as we know the Jets will score.
Can the Raiders keep pace?
Our Pick – Raiders -3