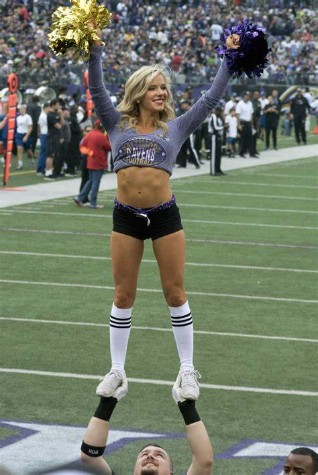 Houston Texans (6-3, 5-4 ATS) vs Baltimore Ravens (7-2, 4-4-1 ATS)
It will be superstar versus superstar when Deshaun Watson and Lamar Jackson meet at M&T Stadium in Baltimore, MD on Sunday at 1 p.m. ET. This game is particularly exciting given the history of these players.
Jackson and Watson finished 1-2, respectively, in 2016 Heisman voting and both have been sensational at the NFL level. Watson was the darling of the League after several games where he put up the kind of numbers typically only seen in video games. For his part, Jackson is the 5-2 second choice to win MVP honors this year.
Those who back the Ravens will lay four to four and one-half points or -210 for a moneyline wager. Texans supporters will receive four to four and one-half points or +175 moneyline. The total opened at 50, but is trending downward and currently sits at 49-½ at many sports books.
Ravens will be tested
Two weeks ago the Ravens handed the Patriots their first loss 37-20. The outcome of that game was undoubtedly affected by a Julian Edelman fumble returned 70 yds for a TD at the start of the second half. That play took the Patriots from down 4 to down 11, forcing them into a higher tempo offensive attack which ultimately failed.
This week's game, however, can be viewed as a true acid test for John Harbaugh and the Ravens. They are facing a team that sits atop the NFC South and understands how to take the running game away. Jackson is likely to have his legs taken out of the equation whilst being forced to throw the football.
Texans looking for three in a row
Houston beat Jacksonville on the road 26-3 last week and won a home game 27-24 over the Raiders the week before that. Jacksonville isn't much this year, but that win against the Raiders is definitely high quality.
The Ravens are potentially inflated after scoring a three-game streak of their own and could be ripe for an upset against a quality team seeking to stay alive in a tight division race.
Similar teams
The Ravens and Texans resemble each other in several ways. They both rely on rushing offense with Baltimore ranking first at 197.2 ypg and the Texans checking in fourth at 142.8 YPG. The Texans passing offense ranks 12th compared to 20th for the Ravens.
On defense, the Texans are third best against the run at 84.1 ypg versus a unit allowing 91.2 ypg while checking in eighth. Both teams are lousy against the pass with Baltimore ranking 20th and the Texans ranking 29th.
Points could be at a premium
While the focus of this game is on two of the best young QBs in football, points could be hard to come by. Neither team will be eager to open the playbook first which could mean a lot of punting back and forth while time ticks away.
Predicted Score – Ravens 35 Texans 23