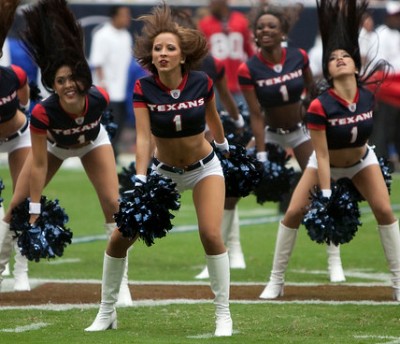 The Falcons have to be one of the bigger disappointments on the young season and they head to the Lone Star State this Sunday where they are a five-point underdog facing the Texans with the total sitting at 49.
The Falcons are 1-3 and they have not played a very tough schedule, as none of their opponents currently has a winning record.
Matt Ryan leads an Atlanta passing offense that ranks 2nd in the league but the birds only rank 27th in rushing yards per game. The team is only averaging 17.5 ppg while giving up an average of 24.8 ppg.
The Texans are coming off a 16-10 loss in their last game where their offense sputtered with only 264 total yards.
These teams have not met since the 2015 season.
The home team has covered the spread in the last four games between these teams.
Ryan Cannot Do it All
The Falcons were at home in their last game where they lost to the Tennessee Titans 24-10 where Matt Ryan had a big game but got little help. He passed for nearly 400 yards and was not picked off but also did not throw a TD and was sacked five times.
Austin Hooper and Mohamed Sanu combined for 221 receiving yards and while RB Devonta Freeman had eight catches for 72 yards, he only rushed for 28 yards averaging a weak 2.3 yards per carry.
Freeman only has 157 rushing yards on the season and in three of his four games has failed to rush for over 28 yards or average more than 2.4 yards per carry.
Houston only gave up 16 points in their last game but on the season, they only rank 16th in the league defending the run and 21st defending the pass. Whitney Mercilus and J.J. Watt have combined for eight sacks on the season and it is key they pressure Ryan in this game, as if they cannot he may torch their secondary.
Watson Can't Make the Big Play
In the Texans 16-10 loss to the Carolina Panthers in their last game Deshaun Watson only passed for 160 yards with no TD and no picks and he missed some big plays down the field and his longest completion was 14 yards. He only averaged 4.8 yards per competition and was sacked six times.
Carlos Hyde and Duke Johnson combined for 112 rushing yards but 65 came on two carries. Houston has a star WR in DeAndre Hopkins, but he has not had more than 67 receiving yards in his last three games and in the loss to Carolina he only had 41 receiving yards.
The Texans offensive line has had their issues this season but in least in this game they will be facing an Atlanta pass rush that only has five sacks through four games.
Watson and company will be facing a Falcons defense that ranks 7th in the league in pass defense but only 18th in run defense.
Our Prediction
The Falcons have failed to cover the spread in six of their last seven road games and the Texans have failed to cover in four of their last five home games.
Ryan will get some help from the run game, for a change, and the Atlanta defense will play pretty well. Watson will bounce back from a subpar performance in his last game and play well making some plays down the field. This game may be back and forth for a bit but ultimately we have the Texans winning this one by at least 10.
PICK: Texans -4.5