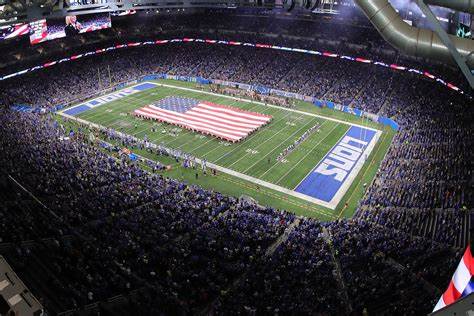 No surprise the Chiefs are undefeated, and they head to Motor City to take on the Lions where they are a 6.5-point favorite with a total of 54.
The Lions have been a bit of a surprise and they pulled off a big upset in their last game beating the Eagles 27-24 in Philly. In their last two games they have beaten the Chargers and the Eagles, but they have failed to cover in their last five home games facing a team with a winning road record.
Reigning MVP Patrick Mahomes has picked off right where he left off last season leading the top-ranked passing offense in the NFL. That is even with star WR Tyreek Hill still out.
These teams have not met since the 2016 season.
The Chiefs are 5-1 ATS in their last six games between these teams.
Passing the Test
The Chiefs had the biggest test of the season in their last game where they were at home and beat the Baltimore Ravens 33-28. They racked up 503 yards while giving up 452 and they had played pretty good defense until the 4th quarter when they were outscored 15-3.
Mahomes passed for 374 yards with three TD and no INT and rookie Mecole Hardman led the team with 97 yards on only two catches. Even with Hill out the Chiefs have a lot of weapons with TE Travis Kelse and WR Sammy Wadkins and now with Hardman coming on the Lions have their hands full.
The run game had not been great for KC in their first two games but in the win over the Ravens they rushed for 140 yards. Darrel Williams and LeSean McCoy combined for 116 rushing yards and each had a run of at least 25 yards.
Mahomes has not been picked off this season and leads the league in passing yards and TD.
A Little Luck Never Hurts
In their last game the Lions were in the City of Brotherly love and beat the Philadelphia Eagles 27-24 where they had a little luck. They watched Philly drop seven passes and a bad penalty took them out of field goal range late.
The Lions only had 287 total yards and only rushed for 86 yards, but it helped that they got a 100-yard kickoff return for a TD.
Matthew Stafford was 18/32 for 201 yards with a TD and no INT and his main target by far was Marvin Jones Jr. with 101 receiving yards. While J.D. McKissic led the team with 44 rushing yards all came on one run and lead RB Kerryon Johnson only rushed for 38 yards on 20 carries.
The Chiefs' defense has not been good on the season, as they are adjusting to a new scheme. However, they did have three sacks in the Ravens game and if they can get to Stafford and defend the run well this game may get ugly.
Our Prediction
The Chiefs have covered the spread in all three games this season and they are 8-2-1 ATS in their last 11 road games
The Lions were a little lucky in their last game and are unlucky in this game facing the hot Chiefs. Same old song and dance for KC, as Mahomes will have a big game compensating for the defensive issues and the Chiefs will win cover moving to 4-0.
PICK: Chiefs -6.5