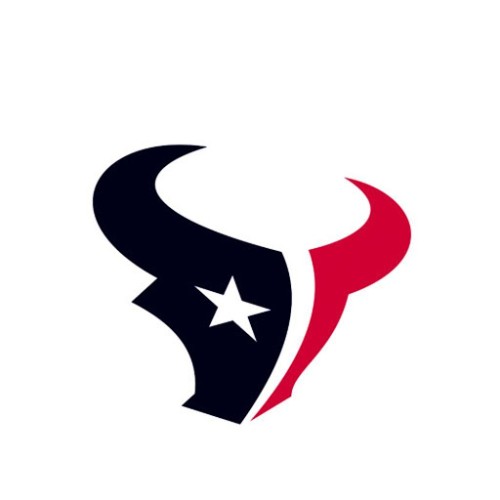 The oddsmakers are not giving the Texans much of a chance even though they had a 24-0 lead against the defending Super Bowl champion Kansas City Chiefs in last season's playoffs.
GM Bill O'Brian was crucified in the off-season for a terrible trade giving star WR DeAndre Hopkins to the Cardinals for RB David Johnson, who has injury issues and has not had a great season since 2016.
Odds to win AFC South: +350
Odds to win AFC: +2500
Odds to win Super Bowl: +5000
Key Additions:  David Johnson should be the #1 RB, but injuries have taken their toll on him and that was the case last season where he only rushed for 345 yards.
With Hopkins now in Arizona the Texans added two veteran WR's in Brandin Cooks and Randall Cobb.
The team traded away their first-round draft pick and in the second-round took DT Ross Blacklock and grabbed LB Jonathan Greenard.
Key Losses: Star WR DeAndre Hopkins was, obviously, the big loss, and the RB duo of Lamar Miller and Carlos Hyde, who rushed for 1,070 yards last season, are also gone.
Season Preview
The offense lost two key performers in Hopkins and Hyde. Deshaun Watson passed for 3,852 yards with 26 TD and 12 INT and he now has a slew of solid veteran receivers but no clear #1 with Hopkins now in Arizona.
Kenny Still and Will Fuller combined for over 1,200 receiving yards last season and Cobb and Cooks now join the fold.
Johnson is coming off an injury-plagued season where he played 13 games rushing for 245 yards and he only averaged 3.7 yards per carry.
He did have 370 receiving yards and his pass-catching skills are an upgrade over Hyde. Still, Johnson's health is a concern and his backup is Duke Johnson, who rushed for 410 yards last season.
Watson was the second-leading rusher last season with 413 rushing yards and seven TD.
Watson was sacked 44 times last season, which is a lot but still an improvement over the 61 sacks he took in 2018. The team resigned OL Laremy Tunsil but the team still has issues in the trenches, as Watson was under pressure too much last season.
Defense Ranked 27th
The Texans only ranked 27th in the league last season in yards allowed and they had issues against the run and the pass. Will J.J. Watt stay healthy and get back to being dominant up front?
He played all 16 games in 2018 with 16 sacks but in three of the other last four years only totaled 16 games.
Whitney Mercilus led the team with 7.5 sacks last season but if Watt is out like he was for half of last season teams double-team him and that puts a lot more pressure on the secondary.
That secondary has some holes and Houston did not do much to address them except bringing in some veteran backups.
To say the Texans have a tough early-season schedule would be a major understatement.
Not only do they face the Chiefs and Ravens in their first three games but in their next five games face the Steelers, Vikings, Titans, and Packers.
Prediction: I see the Texans taking a step back this season with Hopkins and Hyde gone and with a killer early-season schedule.
They will regroup in the second half and may snag a Wild Card but I would not bet on it, as I think they will miss out on the playoffs in a tight AFC South division.