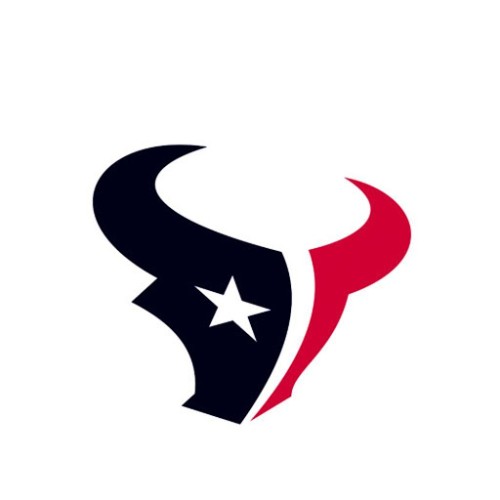 Houston Texans (3-7 3-7 ATS) at Detroit Lions (4-6 4-6 ATS)
In this season's annual Thanksgiving game for the Lions, they are coming off an embarrassing shutout and play host to a Houston Texans team that has won two of their last three games. Even at home and with more wins than Houston the Lions are a 2.5-point underdog with a total of 51.
The total has slightly gone down since opening but the line has not changed as of Monday.
The Texans have had a tough season so far at 3-7 but are coming off a 27-20 win over the New England Patriots in their last game. Deshawn has done his part leading a passing offense that ranks eighth in the league, but the team has had scoring issues and they rank second to last in the league in rushing yards per game.
The Lions made some history in a bad way in their 20-0 loss to the Carolina Panthers in their last game where veteran QB Matt Stafford was shut out as a starter for the team. It was the first shutout for the team since 2009 and Detroit is in the basement of the NFC North and has lost three of their last four games.
The defense has not been good in Detroit and they are tied for 22nd in the league, with the Texans, only averaging 22.7 ppg.
Watson Does it All
In the Texans' win over the Patriots in their last game, Watson did it all passing for 344 yards with two TD and no INT and also led the team with 36 rushing yards. He ranks 11th in the league in QBR and in his last five games has 11 TD and no INT.
The Houston offensive line has played much better in the last few games and while pressuring Watson will be key for Detroit they have a weak pass rush with only 14 sacks in 10 games.
David Johnson leads the Texans with 408 rushing yards but missed the last game due to a concussion and may not play in this game. Duke Johnson (164 yards) got the start in the win over New England and only rushed for 15 yards on 10 carries.
Even though I am sure Houston misses all-world WR DeAndre Hopkins Will Fuller V and Brandon Cooks have combined for 1,342 receiving yards.
The Lions' defense was not bad in the last game giving up 20 points, but in their last four games have given up an average of 30.5 ppg.
Could Have Been a Lot Worse
Hard to believe that a 20-0 shutout loss could be worse but it could have been in the Lions' loss to the Panthers. They picked off two passes in the end zone and had less than 200 yards of offense. The team that ranks dead last in the NFL in third-down conversions was three of 14 on third down and they faced a Carolina team without starting QB Teddy Bridgewater and RB Christian McCaffery.
Stafford, who ranks 21st in the league in QBR, passed for 178 yards with no TD and no INT and was sacked five times.
Stafford got very little help in the Carolina loss with Adrian Peterson and Kerryon Johnson combining for only 35 yards. The duo has combined for 720 rushing yards this season and while they defended the run well in the Patriots' win the Texans are giving up an average of 159.3 rushing yards per game.
Prediction
The Texans have covered the spread in their last two games while the Lions have failed to cover in three of their last four games.
This is a matchup of two teams headed in different directions. Matt Patricia is on the hot seat in Detroit and that will be more so after this game. Watson will shine and lead the Texans to a win and while the Lions will not be shut out again I do not see this Thanksgiving game being that close with Houston getting the W and covering in Motor City.
PICK: Texas -2.5