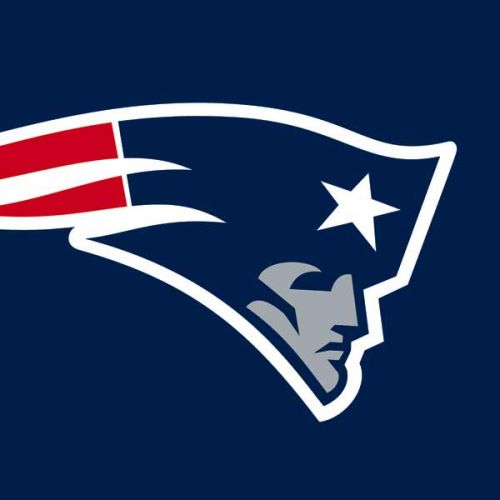 New England Patriots (1-0 1-0 ATS) at Seattle Seahawks (1-0 1-0 ATS)
The Pats passed their first test post-Brady in their win over Miami in Week 1, but they face a much stiffer test in the Great Northwest against a Seahawks' team that looked impressive last week and may be a legit Super Bowl contender. Seattle is a 4-point favorite in this non-conference game with the total sitting at 45.
The public has favored the hometown Seahawks in this game, as they opened as a 3.5-point favorite and now are at -4 as of Wednesday morning.
These teams have not met since the 2016 season.
In their first game in forever without Tom Brady at the helm, the Patriots beat the Miami Dolphins 21-11 in their opener with former MVP Cam Newton rushing for two TD's.
Seattle also won their opener where they were on the road and Russell Wilson and the offense had a showing in their 38-25 win over the Atlanta Falcons. The team won even though they gave up 434 passing yards and can Newton get back to being a passer and take advantage of the Seahawks' secondary?
The Seahawks hold an all-time 9-8 record against the Pats and beat them in New England 31-24 in the last meeting in 2016.
Ushering in the Newton Era
In their 21-11 in their opening win over Miami Cam Newton was legit in rushing for 75 yards and two TD and he passed for 155 yards with no TD and no INT. He led an offense that did not look great against the fish but New England controlled the clock and their D was solid.
The Patriots forced three turnovers in the win over Miami and had a 357-269 advantage in total offense. However, their D now faces Russell Wilson and a Seahawks' team that scored 38 points in their season-opening win.
While Newton rushed for 75 yards the lead RB for New England was Sony Michel, who only rushed for 37 yards averaging 3.7 yards per carry.
New England does not have the best WR corps but Julian Edelman and N'Keal Harry combined for 96 yards in the opener. Their play will be key and can Newton get them the rock and not rely on his legs? Big question, as while the Seahawks were lit up through the air in their win over the Falcons they played solid run defense.
Wilson is the real Deal
With Patrick Mahomes getting a ton of well-deserved press and Aaron Rodgers and Tom Brady garnering a lot as well it seems as if Russell Wilson gets lost in the mix. However, he was great last season and in the win over the Falcons in the opener he picked up where he left off passing for 322 yards with four TD and no picks.
DK Metcalf and Tyler Lockett each had over 90 receiving yards in the Atlanta game and they face a New England defense that had three INT in their season opener.
The Seahawks were a run-first team last season, but will that be the case this season? In the Atlanta game Wilson led the team with only 29 yards while Carlos Hyde and Chris Carson only combined for 50 rushing yards and neither averaged over 3.5 yards per carry.
Seattle got the convincing win in Week 1 even though they gave up over 500 yards on defense.
Seattle used to be a place where the road team rarely won but last season in the team's 11-5 campaign they were only 4-4 at home.
Jason's Prediction
The Patriots are 5-1 ATS in their last six games as a road underdog while the Seahawks have failed to cover the spread in seven of their last nine games in their house.
Hard to tell in this game for the pick mainly because I am not sure if the Pats are legit. They beat Miami in their season opener, but can Newton run the ball like that against the Seahawks? I think he will have a good game but Wilson and Seattle are the better team and in the Sunday night primetime game it will be close, but the Seahawks will win and cover.
PICK: Seahawks -4
Bettorsworld's Pick
The question has been asked for two decades. Was it Brady, Belichick or the combination of the both that was responsible for the Pats success? Well, obviously both contributed but in the NFL, and especially in this case, it's the coaching.
In fact, the QB position is the most overrated position in football in most cases. Certainly in this case, with a departed 43 year old who has been in obvious decline.
Cam Newton adds a whole new dimension for Belichick to explore. A quarterback that can move. You can hear those wheels in Bills head spinning.
The Pats figure to give us some value anytime they are an underdog this year. We're going to grab the points here in what can be a game that goes down to the wire in Seattle where one of the loudest crowds in all of football will be absent.
Patriots +4