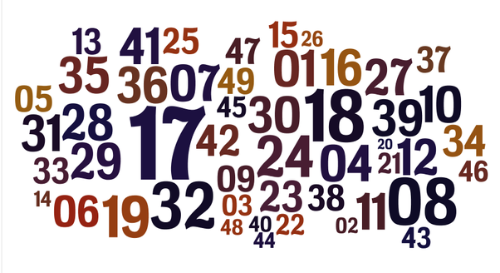 Listed below are our score predictions from our model, for every game on the board in week 5 of NFL action.
Week 4 is the first week we start to pay attention to the predictions. As with any model, the more data we can run through it, the more accurate it's likely to be.
As the season moves along, we offer score predictions using data from different time frame parameters. Specifically, data from the last 4 weeks and last 7 weeks. We do the same for college football.
While we don't advise relying solely on the model, it has become a significant part of our own, and our many subscribers, handicapping process.
Week 5 NFL Score Predictions
Tampa Bay                 -5.5          28           
Chicago                   44.5          21
  
  
  
Carolina                  54.5          33           
Atlanta                   -3.5          33
  
  
  
Las Vegas                 57.0          19           
Kansas City              -12.5          41
  
  
  
Denver                    48.5          16           
New England               -8.5          32
  
  
  
LA Rams                   -9.0          27           
Washington                46.0          21
  
  
  
Jacksonville              54.0          22           
Houston                   -6.5          37
  
  
  
Buffalo                   -1.0          36           
Tennessee                 49.0          27
  
  
  
Arizona                   -6.5          25           
NY Jets                   47.5          23
  
  
  
Philadelphia              45.0          20           
Pittsburgh                -7.0          27
  
  
  
Cincinnati                51.0          15           
Baltimore                -13.5          40
  
  
  
Miami                     46.5          22           
San Francisco             -8.0          23
  
  
  
NY Giants                 54.0          18           
Dallas                    -9.5          33
  
  
  
Indianapolis              -2.5          25           
Cleveland                 47.5          27
  
  
  
Minnesota                 58.0          33           
Seattle                   -7.0          45
  
  
  
LA Chargers               52.0          27           
New Orleans               -7.5          33